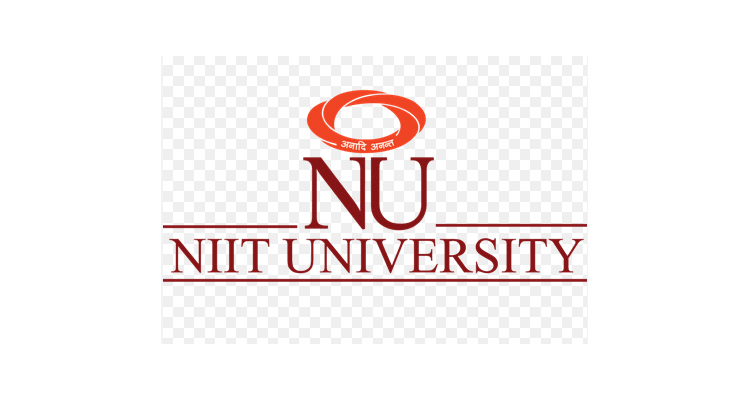 New Delhi: Established with a vision to bring about innovation in higher education and learning in emerging areas of the knowledge society, the University of the Future, NIIT University (NU), has announced Scholarships for the academic year 2023.
Scholarships, under NU's distinctive Scholar Search Programme, are available for BBA, MBA, and BTech programs in CSE (Computer Science & Engineering), ECE (Electronics & Communication Engineering), DS (Data Science), CyS (Cyber Security), BT (Biotechnology) and Integrated MSc (Computer Science).
The scholarships are awarded based on either the student's academic performance in class 10 and class 12 or their performance in national-level specified entrance examinations.
Annual Scholarship ranging between Rs. 50,000 to Rs. 2 lakhs on the tuition fee only is offered to students' basis of their merit. Additionally, a Special Scholarship is extended to exceptional merit holders and top performers in the country, providing a full tuition fee waiver in each programme. Scholarships called CoX are also offered to applicants who have demonstrated excellence in any area of Co-Curricular activity such as Sports, Music, Fine Arts, Theatre, Dance, or Social Service by participating in and receiving individual awards at School Board, State, and National or International levels.
Special Fee Waivers on tuition fees are offered to students if they meet any of the specified criteria.
Professor Rajesh Khanna, President NIIT University, said, "At NU, we believe is shaping young minds for careers of tomorrow. Our scholarships have been designed to promote merit and innovation and prepare students to take on challenging roles in the dynamic economic environment."
The scholarships are valid for the entire programme duration in which the student is enrolled, subject to the student maintaining a minimum AGPA (Annual Grade Point Average) or CGPA (Cumulative Grade Point Average) of 6.0 as per the then-applicable university Academic Policy.
In the EAD mode, the scholarship will be offered based on Class X performance on the assumption that Class XII performance will be equal to that of Class X. If Class XII performance is better than Class X, the scholarship is upgraded. However, if Class XII performance is lower than Class X, the scholarship will not be downgraded.
Conceptualized as an institution of excellence, NU provides exceptional education based on the Four Core Principles that make learning Industry-linked, Technology-based, Research-driven and Seamless. NU is well poised to meet the emerging needs of the knowledge economy through its focus on building strong industry linkages and a research-oriented approach apart from imparting a deep knowledge of technology.
Established in 2009, NIIT University (NU) is a not-for-profit University under section 2(f) of the UGC Act, notified by the Government of Rajasthan. A premier institution of higher learning and research, the University of the future, NIIT University, seeks to create original thinkers who can lead tomorrow's knowledge society. The University inherits four decades of rich expertise and global know-how from the NIIT Group.
Nurtured by some of the country's foremost thought leaders and corporate practitioners, the multidisciplinary University focuses on emerging areas of technology and management. NU is a part of a 100-acre campus at Neemrana, Rajasthan, 90 minutes from Delhi Airport.
Nestled in the Aravalli hills, the fully residential green campus offers an idyllic and intellectually vibrant environment for pursuing higher education and research. Set up with the vision to be the role model of learning, research, innovation and sustainability for the knowledge society, the University of the future, NU, is dedicated to building great careers and ensuring excellent job opportunities for all its students. It has been developed as an institute of excellence to provide exceptional education based on its Four Core Principles that make learning Industry-linked, Technology-based, Research-driven and Seamless.