31 Bokaro DPS students get CBSE Merit Award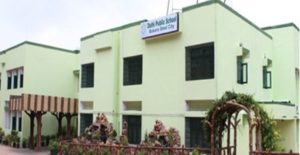 Bokaro: Bringing laurels to their alma mater 31 students of DPS Bokaro have been awarded the Certificate of Merit by Central Board of Secondary Education (CBSE) recognizing their qualities and outstanding performance in examination taken by the students in their School Certificate Examination for class X and XII in 2018.
It's worth mentioning here that the Board awards Certificate of Merit in each subject to the top 0.1% of the successful candidates in order to recognize their qualities and outstanding performance at its Secondary School Examination and Senior School Certificate Examination respectively.
The students who got the award are Aditi Mallick, Advika Singh, Adyasha Mishra, Anamika Ranjan, Ashmit Kumar, Rahul Shrestha, Anshuman Kashyap, Aadya Jalota, Aanchal Agarwal, Mahak Chandak, Mamta Soren, Muskan Flora, Rohini, Akio Apollo Bishwal, Akshat Raj Singh, Harshit Raj, Kumar Aniket, Kumkum Bharti, Mayank Gupta, Naman Singh Raj, Sarang Deb Saha, Sumit Sourav, Dpreeti, Ishani Dutta Roy and Sonal students of Class X while Sandeep Kumar Yadav, Siddharth Kumar, Ayantika Sengupta, Saurav Kumar, Shubhankar Bhadra and Aryan are Class XII Students.
Expressing her happiness on this meritorious achievement of the students, Dr. Hemalta S Mohan the Director and Principal of DPS Bokaro advocated that the upcoming batch should put in their best for better results.