35 more Earthquake Observatories to be installed by this year end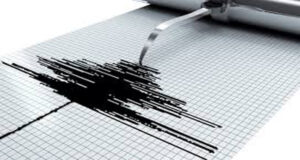 JNS: In order to develop a dense network of observatories throughout the country, the government of India decided to increase the number of seismic observatories. This would allow each region to prepare in advance for an earthquake.
Union Minister Jitendra Singh, Science and Technology Department, claimed that by the end of this year 35 seismic observatories will be established in India. He also announced that the central government would build 100 more similar observatories in the country in next five years.
Presently, there are only 115 observatories in the country. Addressing the inaugural function of the Joint Scientific Assembly of the International Association of Geomagnetism and Aeronomy (IAGA) – International Association of Seismology and Physics of the Earth Interior (IASPEI) Singh said that in the last six and a half decades since independence i.e. in the history of 65 years, there were only 115 seismic observatories in the country, but under the leadership of Prime Minister Narendra Modi, there is now going to be a huge increase in the number of seismic observatories in the country.
The earthquake is marked by significant ground shaking and severe structural shaking on the ground, said an expert. This is the result of the release of the transmitted pressure of sliding lithospheric or crustacean plates, he said.
The earth's crust is separated into 7 enormous, 50 miles thick plates. It slowly and constantly rolls over the interior of the Earth and countless smaller plates. Earthquakes are basically tectonic, that is, moving plates are mainly responsible for the shaking in the ground.