42 CRPF men killed in Terrorist attack at J&K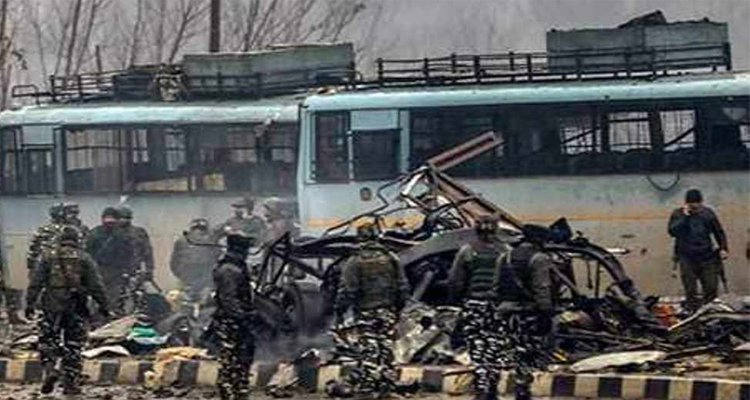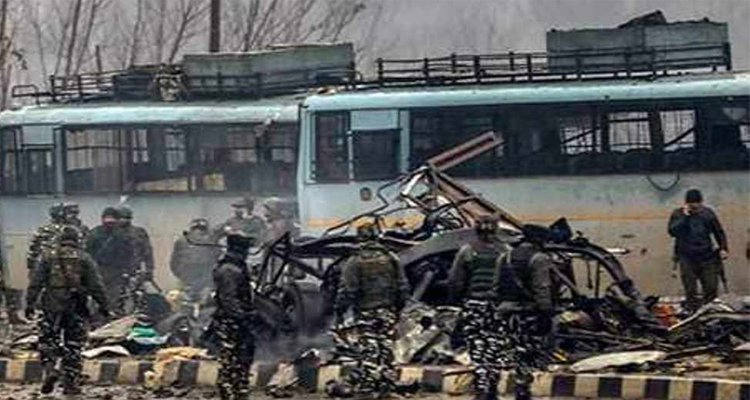 JNS: Over 42 Central Reserve Police Force (CRPF) personnel were killed whiles several others injured in a major attack on a CRPF convoy in Awantipora in Jammu and Kashmir's Pulwama district around 3.30 am on Thursday morning.
Terror group Jaish-e-Mohammed has claimed responsibility for the attack.
Around 40 have been injured in the attack after terrorists targeted a convoy with an explosive, police said.
According to the media reports the terror group Jaish claimed that the suicide bombing was carried out by a local militant whom it identified as Adil Ahmad Dar of Pulwama. The Jaish also claimed in a statement that an SUV vehicle was carrying 350 kg of explosives, which Indian authorities did not confirm.
Sources revealed that the driver of the SUV positioned himself in the opposite direction on a lane next to the one on which the CRPF convoy was travelling on, and swerved and rammed the CRPF bus when he noticed the unarmoured vehicle.
CRPF's inspector general (operations) Zulfiqar Hassan said the Jammu and Kashmir police had taken over the investigation of the terror attack "There were around 78 vehicles in the convoy and one of the vehicles came under attack. The convoy was on its way from Jammu to Srinagar," he said.
The CRPF convoy of around 2,500 troopers left the Channi Rama transit camp in Jammu around 3:30 am and was headed to the Bakshi Stadium camp in Srinagar when the vehicle was attacked, said Jammu-based CRPF spokesman Ashish Kumar Jha. From Bakshi Stadium, they were to have travelled to their respective camps.
"Attack on CRPF personnel in Pulwama is despicable. I strongly condemn this dastardly attack," PM Narendra Modi said. "Sacrifices of our brave security personnel shall not go in vain. The entire nation stands shoulder to shoulder with the families of the brave martyrs. May the injured recover quickly."
This is said to be the worst terror strike on security personnel since the Uri attack in September 2016, when four heavily armed terrorists targeted an army brigade headquarters, resulting in over 17 casualties.
"This is a bigger attack than Uri. Unlike the Uri attack, a Pakistan-based terror group has claimed responsibility There will be much more pressure on Pakistan, but my hunch is because a Pakistan-based group has claimed responsibility, New Delhi too, will have to act. The form and shape of the retaliation will be the government's prerogative," said General DS Hooda, former Northern Army commander.