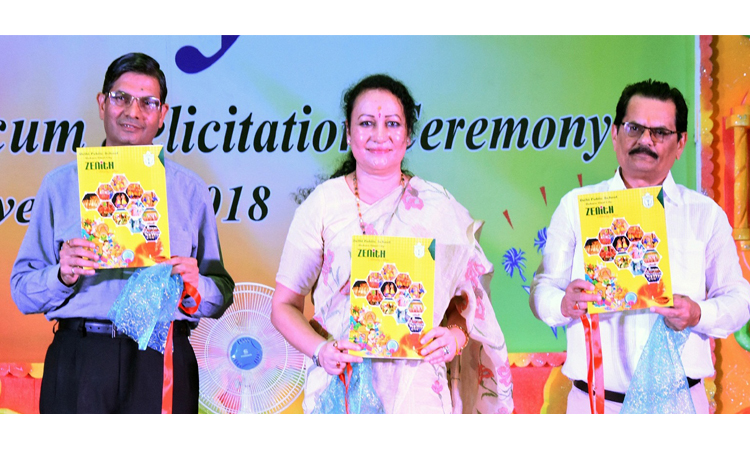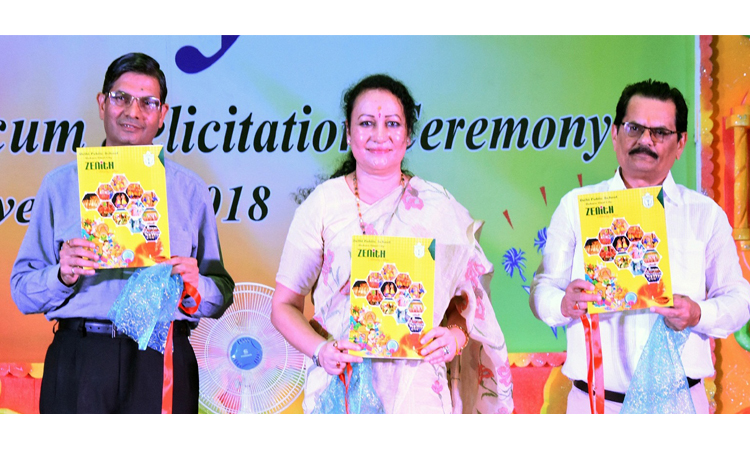 Bokaro:  At least, 630 students of DPS Bokaro awarded certificates, badges and 97 students were awarded gold medals for exceptional performance in a programme UNNAYAN – The Scholar Badge Distribution ceremony in the school premises at Bokaro on Monday.
PK Singh, CEO, BSL, Bokaro was the Chief Guest on the occasion and Rajvir Singh GM (HRD) and Member DPS Bokaro graced the event as Guest of Honour. The inaugural ceremony was formalised with the lamp lighting by the Chief Guest and Guest of Honour; followed by the welcome song and the school song.
The school's brochure ZENITH was also released by the chief guest and guest of honour during the event. The theme of this brochure is Celebrating Culture.
On this occasion, warm clothes (sweaters) were distributed to students of Deepansh Shiksha Kendra and Certificates to the women of Koshish.
Speaking on the occasion the PK Singh congratulated the students on their accomplishment and encouraged those who could not make it this time. He suggested the children to be strong enough in order to face the challenges of their lives and to work constantly for their desired ambition.
Singh urged parents to understand the needs of their growing child and assist them to decide and walk on their chosen path. He acknowledged the contribution of DPS Bokaro in providing holistic education and preparing youth for a challenging tomorrow.
Rajvir Singh also congratulated the children and added that DPS Bokaro has grown to be an internationally acclaimed institution under the mentorship of a dynamic leader Dr. Hemlata S. Mohan.
The Director and Principal, Dr. Hemlata S Mohan appreciated the hard work put in by the children and added that she expects students to maintain the legacy and to grow as a true citizen which is the sole objective of learning and education at DPS Bokaro.