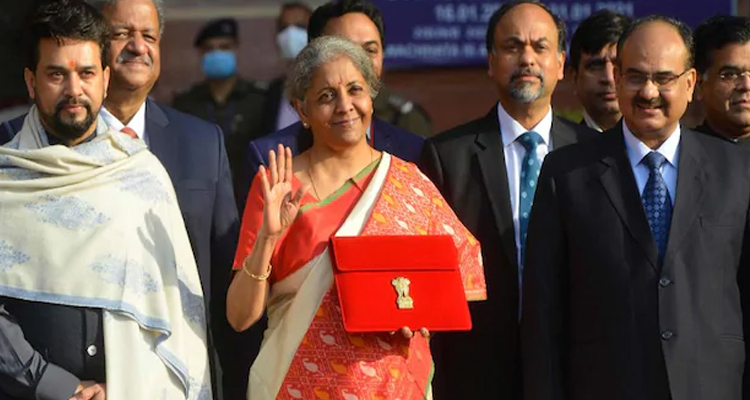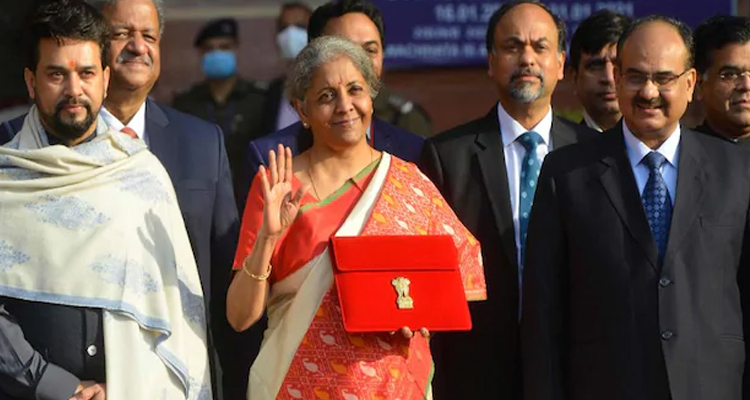 JNS: In significant changes to the taxation process, Finance Minister Nirmala Sitharaman has presented the Union Budget 2021-22 in Parliament; announced senior citizens 75 and above and having income only from pension and interest are exempted from filing their income tax returns.
In a significant departure from tradition, this year's budget has not been printed and has only been made available in a digital format.
FM also announced new rules for the removal of double taxation for NRIs, and a reduction in the time period of tax assessments among other measures. Sitharaman also announced that the advance tax liability on dividend income shall arise after the declaration of payment of dividend.
In health care spending, Sitharaman announced a total spend of around Rs 2 lakh crore on healthcare with Rs 35,000 crore on COVID-19 vaccine development and inoculation.
In their tax vacation, start-ups receive an extension for an additional year.
The FM declared that India's fiscal deficit would rise to 9.5% of the GDP by 2020-21, in line with its revised budget. The estimated figure in the budget projections is slightly higher than 3.5 percent of GDP.
A push to the textile industry; a hike in customs duty on cotton and raw silk; a new cess on agriculture development – Rs 2.5 per litre on petrol and Rs 4 per litre on diesel; a central university in Leh; a focus on sea-weed farming with a new facility in Tamil Nadu were also announced by the Finance Minister during the speech.
"A new vehicle scrapping policy that aims to provide the auto sector a boost" was also announced. Sitharaman also announced that an additional 1 crore families will now benefit from the Ujjwala scheme.
Addressing the nation after the budget, Modi said he spoke of "all-round development." "From Covid-related reforms to Atmanirbhar's resolution, we moved forward with this mantra in Budget 2021. It's an active budget, not a reactive one," he said, congratulating the Ministry of Finance team. This was Sitharaman's third budget under the administration of the National Democratic Alliance (NDA) led by Prime Minister Narendra Modi.
Meanwhile, during the time when India was bustling under the COVID-19 crisis and could be the 'game-changer' that could lead towards a revival of the Indian economy, Union Budget 2021-22, which had become the most important budget in decades.
What has become cheaper and what has become expensive in the budget:
– Iron

– Steel

– Nylon clothes

– Copper items

– Insurance

– Shoes

– Naptha

– Agricultural equipment

– Mobile phones

– Chargers

– Power banks

– Imported raw silk

– Solar inverters

– Solar Lanterns

– Leather items

– Gold & Silver

– Gemstones

– Tunnel boring machines

– Apples, Peas, Kabuli Chana, Bengal Gram/Chick peas, Lentil

– Urea

– Auto parts