A unique sports corporate collaboration in the horizons of Volleyball !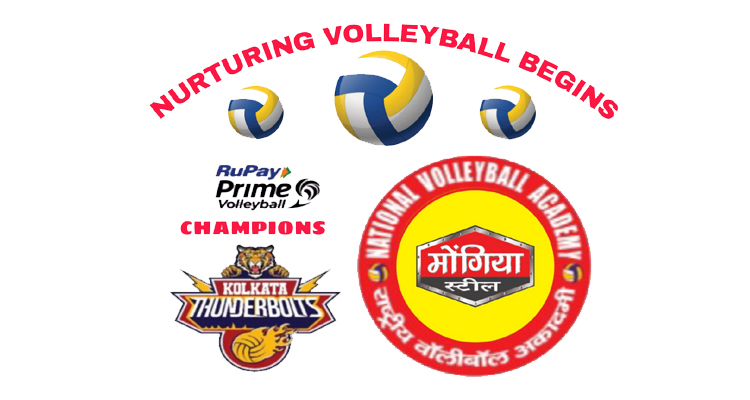 by Ashis Sinha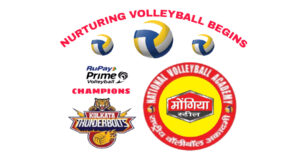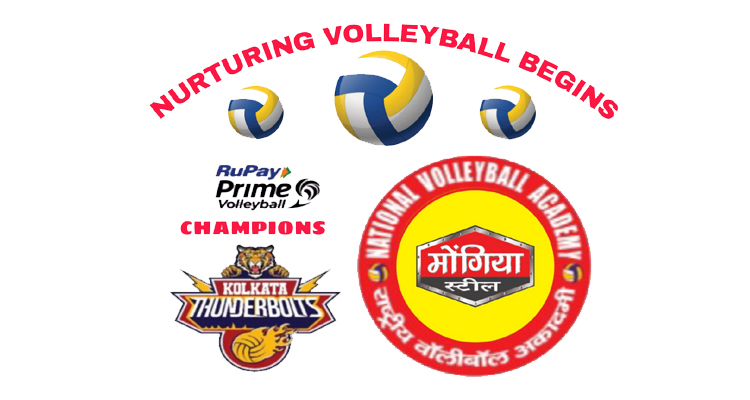 JNS: Mongia National Volleyball Academy (MNVA) led by Mongia Steel and Prime Volleyball Champion Kolkata Thunderbolts are all set for a sporting collaboration for Volleyball in Jharkhand.
As of the recent positive developments in the corridors of Sports specifically Volleyball, initial talks have already been expedited between two dynamic Volleyball promoting houses, informed Jaideep Sarkar, Volleyball International & Secretary of MNVA.
Pawan Kumar Patodia, owner of Kolkata Thunderbolts had a detailed discussion with the Chairman of Mongia Steel and President of National Volleyball Academy Dr. Gunwant Singh Mongia to empower Indian Volleyball at a grassroots level to elite level offering quantum, professionalism and magnitude to the entire Volleyball ecosystem.
"The Management of Kolkata Thunderbolts to meet the MNVA authorities soon for further proceedings and planning starting from Eastern India," added Jaideep.
Notably, a national level Volleyball Academy will soon be set up with the inclusive incorporation of Government and Non-Government sports Organizations in the Giridih district of Jharkhand.
This academy will be equipped with all major facilities. The decision was taken in a meeting held by the Governing Body and Executive Board of Mongia National Volleyball Academy (MNVA), informed Jaideep.
Several new resolutions included the appointment of experienced high-level coaches, the selection process of 30 volleyball players in the age group of 12 to 16 years, and the plan related to quality education, housing, food, medical, transport, and other facilities, he said.
Dr. Gunwant Singh Mongia, President of MNVA, said that these decisions have been taken in order to produce international players from Jharkhand. "We are planning to provide top facilities to the budding players and we aim to produce top quality volleyball players from Jharkhand," he said. MNVA will also organize 'Mongia Steel Cup Inter-School Volleyball Competition', and the Academy will start from July 2022 as planned.
Jharkhand's MNVA will be the first sports academy in the country to work on a Centralized and Decentralized system. Also, MNVA will be a pioneer in spreading the much-awaited 'Mini Volleyball' in India on the principle of sports pedagogy for the grass-root development of volleyball.