A woman, who travels life's journey from a farm labourer to a businesswoman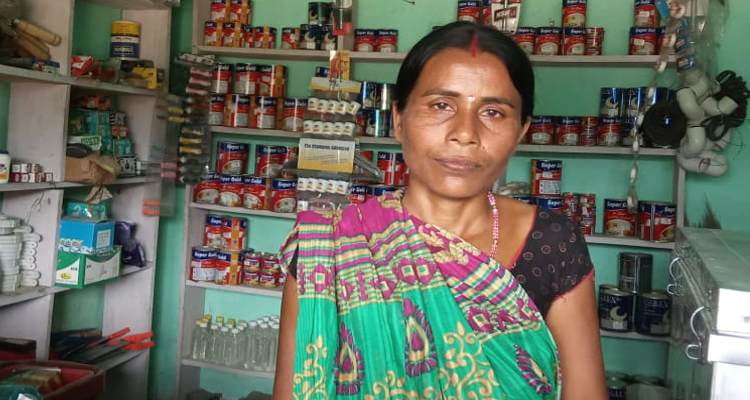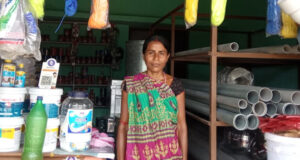 Ashis Sinha I Bokaro: Meet, Malti Devi (40), who traveled a life's journey from a farm labouror to a business woman.
She has set an example amidst the COVID-19 crisis and established a hardware shop; presently she is running smoothly and successfully her shop in Pindrajora village under Chas block, around 15 kms from the district headquarter of Bokaro in Jharkhand.
A few months earlier, she used to work as a daily wage earner in the nearby fields to meet the both end needs of her family. But now she is successfully running her shop— 'Didi Hardware'.
"Earlier my earning was very little and it was very hard to run the life. I used to work as a farm laborer to meet our needs. But now my average daily earning is between Five to Eight hundred rupees from the shop," told Malti.
"Now life is relatively easy in compression to the past; the household wheel is spinning better than before. Hopefully, it will increase further in the coming days. Every step is also getting the support of the family," added Malti.
But all these, would not have been possible without the support and positive approach of Jharkhand State Livelihood Promotion Society (JSLPS), she said.
Amidst reeling under huge financial constraints, I always thoughts to do some respectable and better income work so that I could easily fulfill all the household obligations.
In this sequence, I joined the Udaan Aajeevika Sakhi Mandal being formed in the village and then joined the Pindrajora Aajeevika Mahila Gram Sangathan.
Then I told to the block representatives of the organization that I want to do something good and for respectable earning. They show me the path how the money will be arranged, she said.
In collaboration with the village organization and JSLPS, I decided to open a hardware shop. Under the cash credit linkage (CCL) a loan of Rs 50,000 was made available to me.
"Now the major thing was that, what should I do to fulfill my dream. I noticed that there is no hardware shop nearby in the village. So I decided to open a hardware shop."
And few months ago I opened a hardware shop— "Didi Hardware Shop" nears my house.
Malti said, on every step got the support of JSLPS, it played a vital role in establishing me as 'What I am today'.
"The people of the village are also appreciating my initiative. Rural women are also inspired by me and are trying to walk on the path of self-reliance," added Malti.
Besides her hard labour and dedication Malti got the support of JSLPS on every move. Officers motivated her time–to-time; they also provided her training and information about accounting too, said Kuldeep Choudhary, Deputy Commissioner, Bokaro.
"But all this would not have been possible without the support of JSLPS," he added.