All women have the right to a safe, legal abortion up to 24 weeks: SC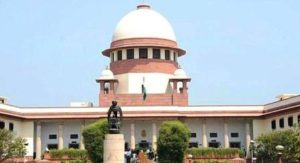 JNS: The Supreme Court issued a decision today holding that all women have the right to get abortions that are both safe and legal and that it is unconstitutional to make a distinction in this context between married and unmarried women. The highest court in the land ruled that even single women have the legal right to get an abortion if they are between 20 and 24 weeks pregnant and the pregnancy is the result of an unwed sexual encounter.
A three-judge bench headed by Justice D.Y. Chandrachud also ruled that under the Medical Termination of Pregnancy Act, the definition of rape must include marital rape.
The Apex Court ruled that a woman's marital status cannot be used to deny her, the right to abortion, while also ruling that unmarried women have the right to terminate an unwanted pregnancy within 24 weeks.
The court said depriving single or unmarried women of the right to abort an unwanted pregnancy is a violation of fundamental rights. The Bench had reserved judgment in the case on 23rd of August.
The case arose when a 25-year-old unmarried woman approached the Delhi High Court seeking termination of her pregnancy at 23 weeks and 5 days, stating that her pregnancy arose out of a consensual relationship.
However, she could not give birth to the child as she was an unmarried woman and her partner had refused to marry her.
Meanwhile, a division bench of the Delhi High Court refused interim relief to her.