Around 54 % votes polled in first phase of Bihar assembly elections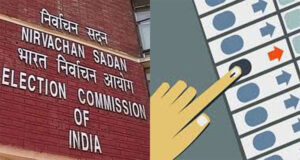 JNS: In the first phase of the elections, an estimated 53.54 per cent of voters exercised their franchise in 71 assembly constituencies across 16 districts in Bihar.
In comparison to 2015 Assembly elections, 1.21 per cent less voter turnout was recorded. Chief Electoral Officer H.R. Srinivasa said, voting percentage will increase when the final figure from remote areas will come.
Out of 71 constituencies, 35 were in Naxal- affected areas but no untoward incident has been reported so far. In most of the Naxal-affected areas polling percentage is more than the last Assembly elections.