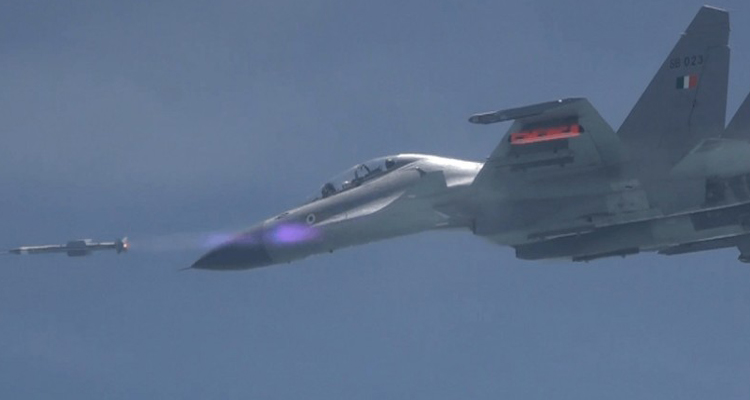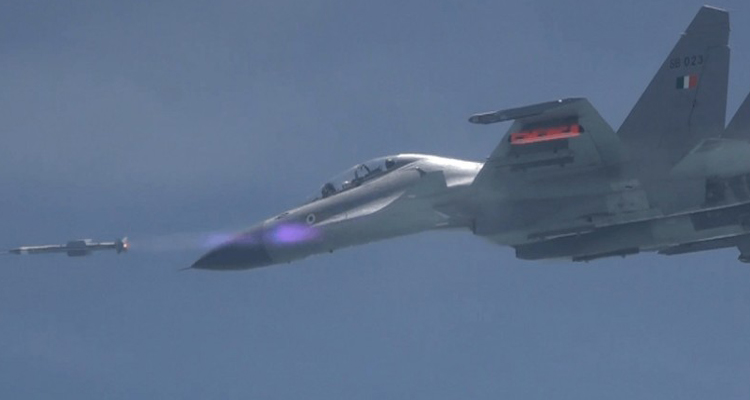 JNS: India successfully test-fired air-to-air missile Astra from Sukhoi-30 MKI. The indigenously developed missile was tested off the coast of Odisha.
Astra missile is capable of engaging targets of different ranges and altitudes, including short and long-range targets. The state-of-art-missile was launched by the Indian Air force as a part of user trials from Sukhoi-30 MKI.
Astra missile completed its test with success, as it was able to accurately engage the live aerial target. The mission took place as planned. Various radars, including Optical Tracking System (EOTS) and sensors were able to successfully track down the missile and confirm its engagement with the live target.
The test was conducted by India's Defence Research and Development Organisation (DRDO). The Astra missile, can fly towards its target at a speed of over 5,555 kilometres per hour with a 15 kilogramme high-explosive pre-fragmented warhead.
According to the media reports, the Astra missile, which is an indigenously developed sophisticated Beyond Visual Range Air-to-Air Missile (BVRAAM) has been developed by DRDO, with Defence Research and Development Laboratory (DRDL) as the lead laboratory. The (BVRAAM) technology enables fighter-pilots to shoot precisely at the enemy targets which are beyond their visual range.
Union Defence Minister Rajnath Singh congratulated DRDO and IAF teams for the successful completion of the test.