BGH Eye Bank gives the gift of sight to nine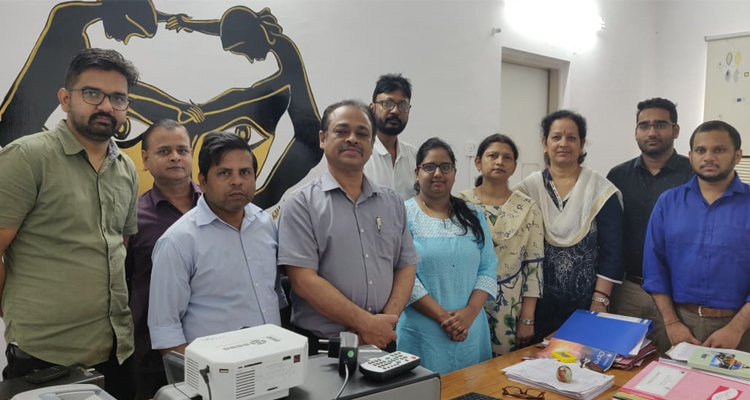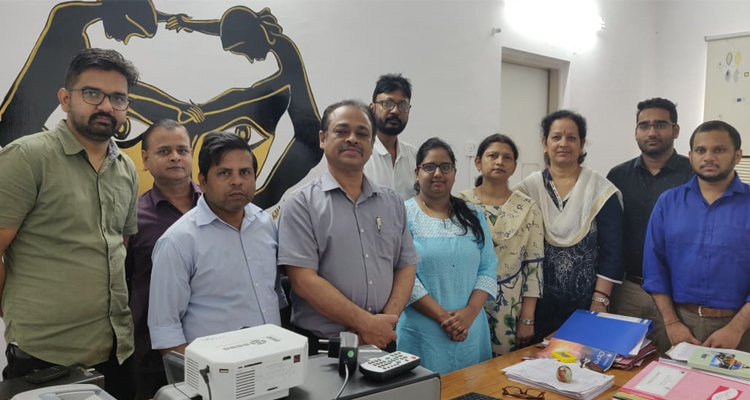 JNS: The eye bank of Bokaro General Hospital (BGH) is making a tangible difference to people's lives by gifting them sight, aiming to enlightened their lives. With the efforts, the Eye Bank at BGH illuminated nine lives in the past one year through Corneal Transplant Surgery (Keratoplasty) and gave them a new life.
"During the six years of its journey, the eye Bank of BGH has created a ray of hope not only among the visually challenged or blind people in Eastern India but also the task of making people aware about eye donation," said Dr Sanjay Choudhary Director (Medical and Health Services) and in-charge of Eye department of BGH.
"On July 12 we have done successful corneal transplantation in two patients referred by PMCH, Dhanbad," he said. "Since July 2018 cornea transplantation has been successfully done on nine visually impaired people by the BGH's doctors," added Dr Choudhary.
The eye bank and cornea transplantation center at BGH was started on January 26, 2013 and has helped the needy people through cornea transplantation along with raising awareness for eye donation.
"Eyes are one of the major sensory organs of life. A world without vision is a grim prospect. Think about the life of a visually impaired person," said Dr Choudhary adding "You and I can see and enjoy this beautiful world, but they can only touch and feel them. By donating eyes, one can enlighten the life of two blind persons."
One can also make a difference by being a sight ambassador and creating awareness and motivating the families of the bereaved to donate, the doctor said.
Lack of awareness about eye donation, misconceptions and religious beliefs are coming in the way of eye donation. Despite being the country with the second largest population in the world, the number of eye donations in India is abysmal, said an expert of eye bank.
"About two million people in India (the majority of them are children) spend their lives in perpetual darkness due to corneal blindness. Around 20,000 are being added to this list every year," he said.
"The only hope of restoring vision in such persons is by a microsurgical operation called corneal transplantation. Only donor eyes can be used for transplantation and there is, as of now, no possibility of using artificial corneas," he added.
The expert informed that a person can pledge to donate his eyes after death by filling and signing the forms available at the nearest eye bank and deposit it with the bank. Donor cards will be issued to those who pledge their eyes. The person who pledges to donate his eyes after death should inform his family members, friends and family doctor of the same.
The next of kin can also donate the eyes of a dead person who had not pledged his eyes. However, the eyes cannot be removed without the consent of the kin even if the deceased had already pledged his eyes.
The cornea has to be removed within six hours after death but it would be better if it is removed before three hours in view of the humid climate in India. The removal takes 10 to 15 minutes. The cornea is stored in an eye bank for transplantation to a needy person. The collected eyes can be stored up to 72 hours in an ordinary refrigerator, and up to a few months in chemical preservatives and even up to two years in freezing temperatures, said the expert.