Bilateral Talks: India, Bangladesh signs agreements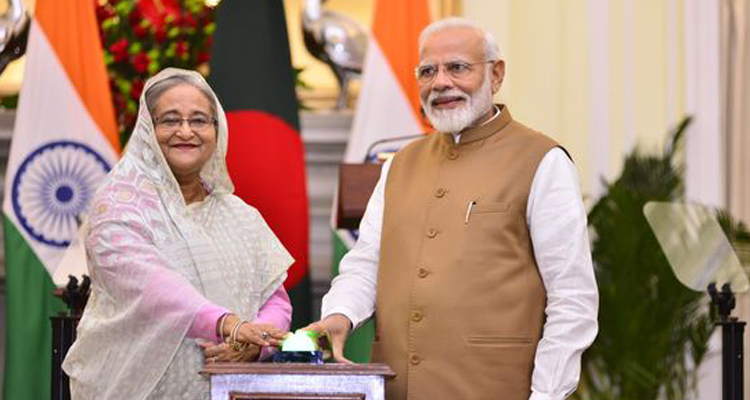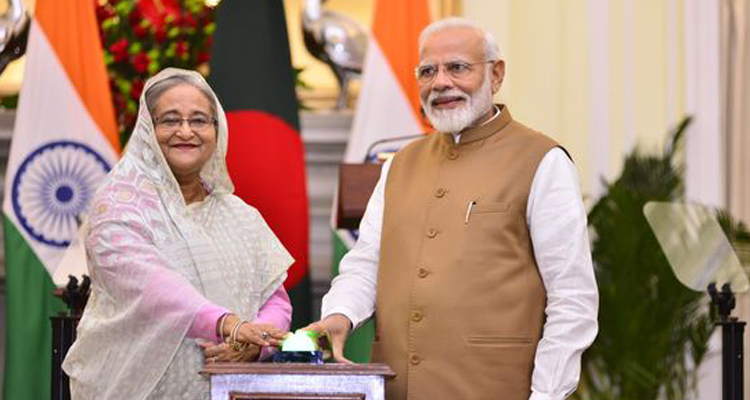 New Delhi: A total of 7 agreements between India and Bangladesh was signed after the meeting with Prime Minister Modi and Bangladesh Prime Minister Sheikh Hasina on Saturday. Bilateral talks were held between the two leaders in Delhi, following which seven agreements were signed between the two countries. During this time, the two leaders inaugurated three bilateral projects between India and Bangladesh. All three projects were launched through video conferencing. Prime Minister Modi said I am happy to have the opportunity to inaugurate 3 more schemes between India and Bangladesh. We have started 12 joint projects within a year. With this, he said, our goal is to improve the lives of our people. It is based on our friendship. Government sources said that the talks between the two leaders mainly focused on expanding the areas of cooperation. He said that both side's defense,
Earlier on Friday, Ravish Kumar a spokesman of the Ministry of External Affairs said, on the talks between Bangladesh and India that in this bilateral dialogue, agreements related to topics related to migration, contact with each other, capacity building and development as well as cultural areas. Will be signed Disputes related to the rivers have been pending between the two countries for a long time, particularly on the issue of water sharing of the Teesta River. Apart from this there is a major problem of Rohigion migrants between the two countries. According to sources, along with increasing cooperation on these issues between the two leaders, there will also be a discussion on giving new height to mutual relations.
Earlier, according to a report quoted by The Indian Express, Sheikh Hasina said that Bangladeshis have no problem with NRC and Bangladesh should not be worried about it, because I have already spoken to PM Modi. All is well Sheikh Hasina of Bangladesh has come to India to participate in the World Economic Forum's India Economic Summit. During the UNGA session, PM Modi meets Bangladeshi PM Sheikh Hasina. Hasina had then raised the NRC issue and expressed concern. On this, PM Modi assured him that India-Bangladesh has good relations. In such a situation, Bangladesh need not be concerned with NRC.