Bokaro Dipsite-Abhishek Garg (IAS) revisits his Alma mater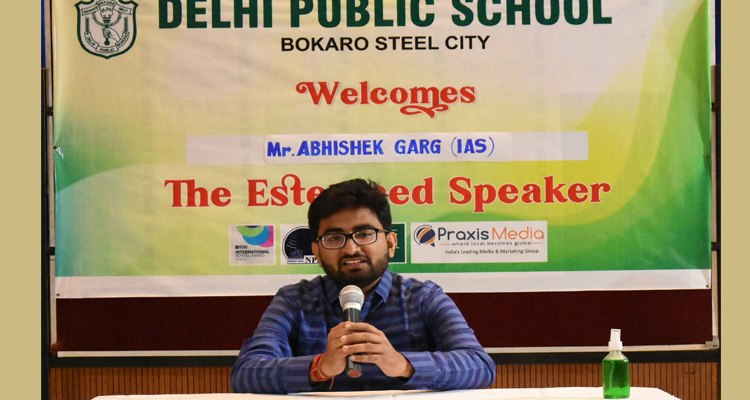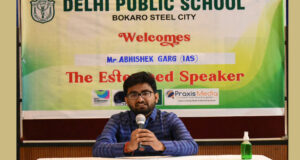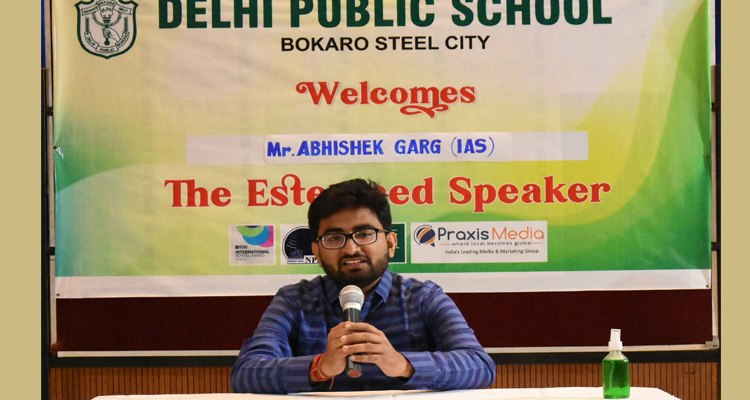 #'Roots of success lie in the foundations of the school': Abhishek
Bokaro: Abhishek Kumar Garg, DPS Bokaro alumnus (2013 batch) visited his Alma mater on Monday. An IAS Officer of 2019 batch, Abhishek of Himachal Pradesh Cadre is to join his first posting as Assistant Commissioner in Shimla this year.
Abhishek who hails from Bokaro, Jharkhand completed his XIIth from DPS Bokaro and later joined VIT to pursue his B. Tech with specialisation in Mechanical Engineering. His father Dinanath Pandey is a SAIL employee and his mother Poonam Devi is a housewife.
Sharing his experiences on the role of the school, Garg said, "DPS Bokaro ensures a peaceful environment for the study that helps the students to achieve their goals. The 'Home Room' periods were of immense help wherein our Class Teacher would motivate us for various career options including the Civil Services.  I thank the school for the great ambience. The teachers taught us discipline and being in a peer group of the sharpest ones taught us healthy competition." "Roots of success lie in the foundations of the school," stated Garg. He also added that he will forever cherish the values learned in the school and live up to the school motto 'Service before Self.
While addressing the students of Class 12 on the virtual platform during the 'Guest Interaction Programme', he reiterated that the goal of chasing UPSC should not be based on reasons like fame or power; rather it needs to be layered by a strong conviction towards selfless service to humanity.
A.S. Gangwar, Principal DPS Bokaro congratulated Garg and said "It is through sheer determination, that one can write the success story. I am confident Abhishek will serve the society and become one of the trendsetters."