Bokaro farmers to cultivate 'Black Wheat' for better returns, health benefits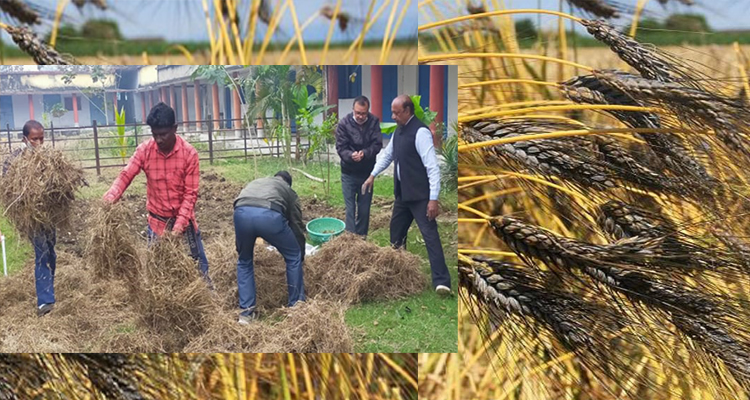 by Ashis Sinha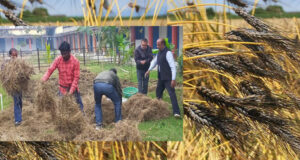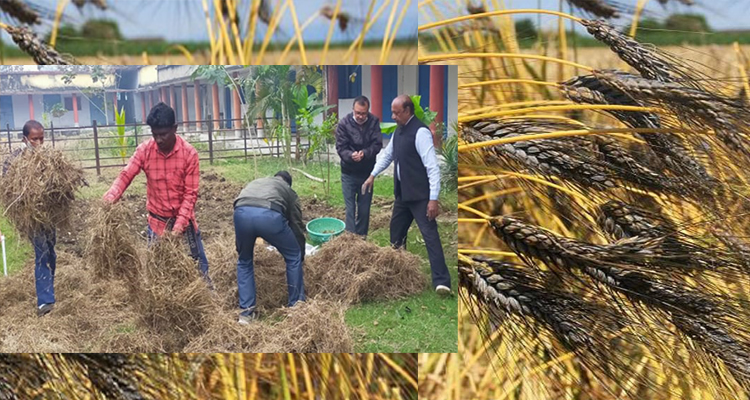 JNS: "Black wheat," which has many health benefits along with a source of higher income for the farmers, will now be cultivated in the Bokaro district. Dr Srikant Sinha, Principal of Chas College Chas is encouraging framers to cultivate this variety on a large scale.
On the initiative of Dr Srikant, seedlings of the black wheat crop are being prepared on the vacant land inside the premises of the college with a traditional process.
Black wheat contains many important nutrients, and it also increases the body's immunity; its flour is gluten-free, said Dr Srikant.
"It contains antioxidants, B vitamins, folic acid, selenium, magnesium, manganese, zinc, calcium, iron, copper, potassium, fiber, and amino acids, which make this wheat rich in nutrients," he added.
Now we are motivating farmers to cultivate this variety in their fields in a bid to earn a good deal of money. We are preparing the seedlings of Black Wheat, which would be provided to the farmers of Chas and Chandankiyari blocks "free-of-cost" initially, said Dr Srikant.
"My colleagues Ranjit Kumar Ojha, Rathhu, and Matuka Devi are also the part of this move," he added.
Explaining the advantages of Black Wheat, Dr Srikant said, "This variety was developed in a lab at National Agro-food Biotechnology Institute University, Mohali Punjab, in 2017, under the sponsorship of the Government of India. It is named so because it is rich in the pigment called 'anthocyanin' which also gives fruits and vegetables their blue, black, red, or purple colors."
"This wheat is packed with a lot of nutritious content due to the naturally occurring antioxidants that emerge in the field during grain filling. It is enriched with 28 times more 'anthocyanins' than the conventional wheat varieties," he added.
Black wheat is said to have more nutrition than regular wheat grains, making it more helpful for people with diabetes, obesity, and heart diseases. Moreover, it is produced in ordinary weather conditions that no farmer has to follow rigorous or complicated instructions to generate maximal output, said Dr Srikant.
Besides improving immunity, it effectively protects the eyes from vision loss and any damage due to free radicals. "Its' 'anthocyanin', also improves night vision. Meanwhile, production of Black Wheat in a large scale also guarantees higher incomes to the farmers," added Dr Srikant.