Bokaro is now COVID-19 free district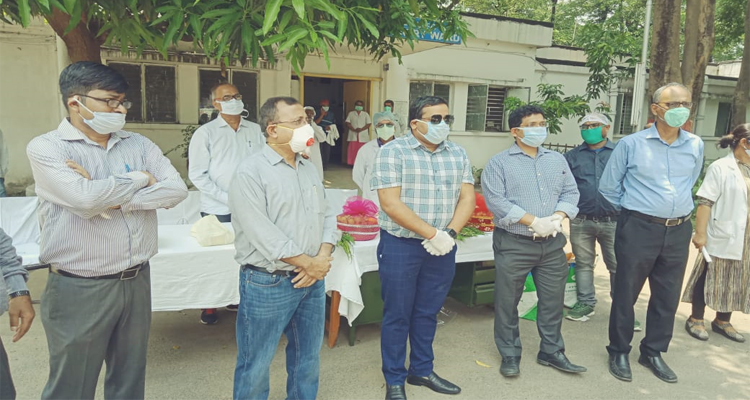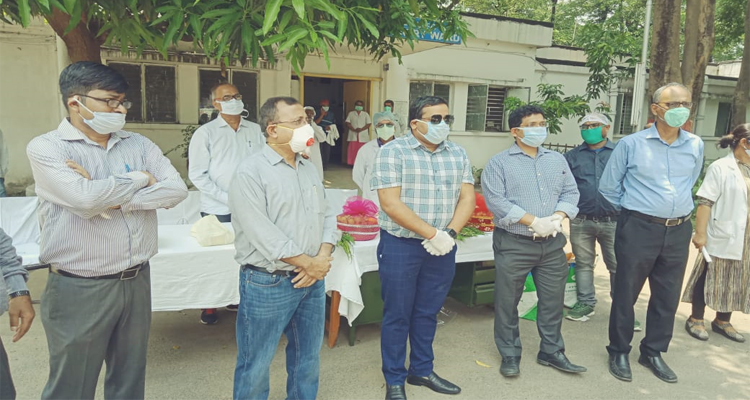 Ashis Sinha I Bokaro: Bokaro on Thursday became the zero COVID-19 districts with the last three positive cases also turning negative.
Today last three patients were discharged from Bokaro General Hospital (BGH) after they tested negative for the Sars-Cov-2 virus for the second time and sent back to their home, said Mukesh Kumar Deputy Commissioner Bokaro.
"It's a very happy moment for everyone, that, all the patients are cured and back home. But it's no time for relaxing," added Kumar.
Six of them were discharged earlier while three were sent back to home today, he said.
Bokaro had a total of 10 COVID-19 positive cases out of which one died and nine of them were isolated and under treatment at Bokaro General Hospital (BGH). With the relentless efforts of the district administration and BGH staff's patients have been cured, said Kumar.
The first positive case of Coronavirus infection a woman of Telo village has been reported in the Bokaro district on 5 April. She hid the information that she along with five other family members have participated in the Jamaat congregation at Nizamuddin Markaz in Delhi. Later on 8 April, her three family members (two woman's granddaughters and one is her brother-in-law) also tested positive were isolated at BGH.
Again on 10 April, a 33-year youth, resident of Telo village was tested positive. The youth has come in contact with the woman who tested positive for COVID-19 on 5 April. The person of Sadam village who died due to COVID-19 infection also has a contact history with the participants who returned from the Jamaat congregation.
Later on 12 April, two new COVID-19 positive patients were again reported in the district are — father (65) and son (40), resident of Chatniabagi Tola of Sadam Village under Gomia block of the district; both had a contact history. They are close kin of the man (72) who died on 8 April due to COVID-19 infection.
Most of the COVID-19 positive patients had either travel or contact history in the district, said A K Pathak Civil Surgeon Bokaro.
"We have to ensure that we remain a zero COVID-19 district. The lockdown will continue until the government decides. Our borders will continue to remain sealed. Anyone entering the district under special circumstances will have to stay in a government quarantine center. Later they will have live in-home quarantine after they will be reported negative of Sars-Cov-2 virus infection," he said.