Bokaro Steel Plant launches eNote Sheet for Paperless Office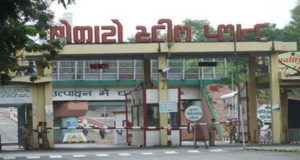 JNS: In a bid to increase efficiency and transparency in the working system and further promote the Go Green initiative, SAIL-Bokaro Steel Plant (BSL) has launched the eNote Sheet system through SAP under the leadership of Amarendu Prakash, Director Incharge, BSL.
The paperless software has been developed at BSL with in-house resources using SAP technologies under the guidance of the Executive Director (Materials Management) VK Pandey, informed Public Relations Official, BSL.
A team comprising the Acting Chief General Manager (C&IT) A Bankira, General Manager (C&IT), Sharad Kumar Singh and Assistant General Manager (C&IT) P. K Surya have played a special role in the development of the eNote Sheet System, said the official.
BSL aims to convert all the notes, approvals and letters in e-mode in a systematic phased manner. Under this arrangement, all papers and related details can be kept safely online in paperless mode only which in turn will help in increasing efficiency and transparency. The online system underlines BSL's commitment towards its Go Green initiatives and even helps in minimising the possibility of the spread of Covid-19 through the medium of physical documents, he said.
BSL's eNote Sheet initiative, besides increasing efficiency and transparency in the day to day functioning of the plant, will augment the sustainability efforts through this eco-friendly system.