Bokaro students make their mark in JEE Advance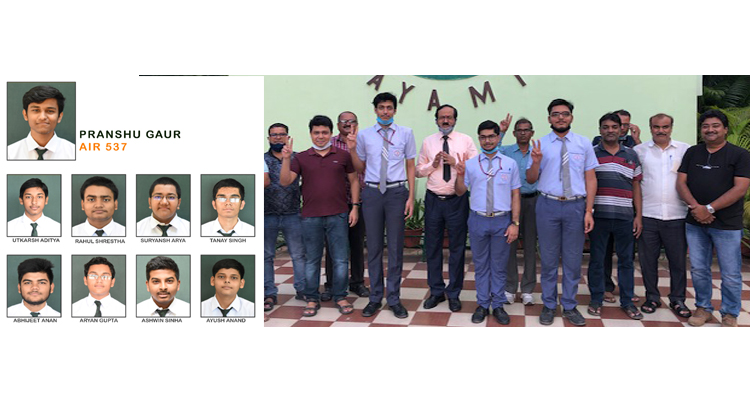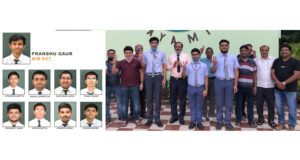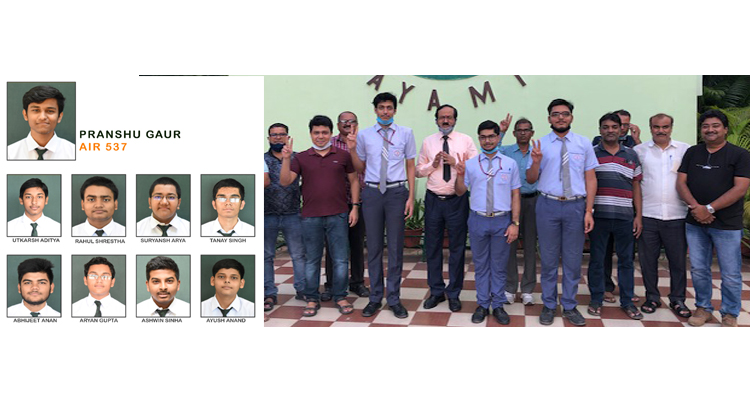 Bokaro: Again Bokaro students made their mark in the most coveted engineering JEE
(Advanced)-2020 exams with flying colours, the result published on Sunday.
Over hundreds of students including 35 form Chinmaya Vidyalaya and 24 from DPS Bokaro qualified in the JEE Advanced (till report filed) however the number of successful students may increase, expected to go beyond 100, said a school authority.
Continuing the legacy of excellence, DPS Bokaro students once again etched their names in the most coveted examination in the engineering stream; the Joint Entrance Examination – JEE (Advanced).
Pranshu Gaur with AIR-537 topped the school while the others who excelled in the exam are: Utkarsh Aditya, Rahul Shrestha, Suryansh Arya, Tanay Singh, Aditya Kumar Singh, Aryan Gupta, Shreeyam Karam, Shreya Bhattacharya, Pratham Pratik, Prashank Verma, Ashwin Sinha, Rohit Raj, Nitin Kumar, Harsh Agarwal, Abhishek Kumar, Abhiroop Singh, Harish Aman, Aditi Mallick, Abhijeet Anand, Rohit Tuddu, Mamta Soren, Ayush Anand Kumar Kislay and others yet to confirm.
A.S. Gangwar, Principal DPS Bokaro congratulated the successful students and said "This is indeed the reward for the perseverant and relentless efforts put in by our students. I wish them all the best for their future endeavours. "
Scripting history over 35 students of Chinmaya Vidyalaya, Bokaro has qualified in JEE-Adv-2020.
According to the report released by the school authority, Uttam Kumar with All India Rank-661 has secured the topmost position in the list. He is also one of the toppers from the district. Several other students have also shown their mettle by qualifying JEE-Adv-2020.
The Principal in-charge, Ashok Kumar Jha congratulated the toppers and wished that they would make the school proud by their endeavors in the future.
He hoped that they would bring further laurel to the nation as a whole. On this occasion, Swamini Samyuktananda, Acharya, Chinmaya Mission, Bokaro, Shri B Mukhopadhyaya, President, Shri Mahesh Tripathi, Secretary and Shri R N Mallick, Treasurer of Chinmaya Vidyalaya, Bokaro blessed the students for their bright future by following ethics and values in life.
The candidates who have cleared the exam will be eligible for admissions to undergraduate courses at the Indian Institutes of Technology (IITs) across the country, said a school authority.