BSL exports HR coils to Italy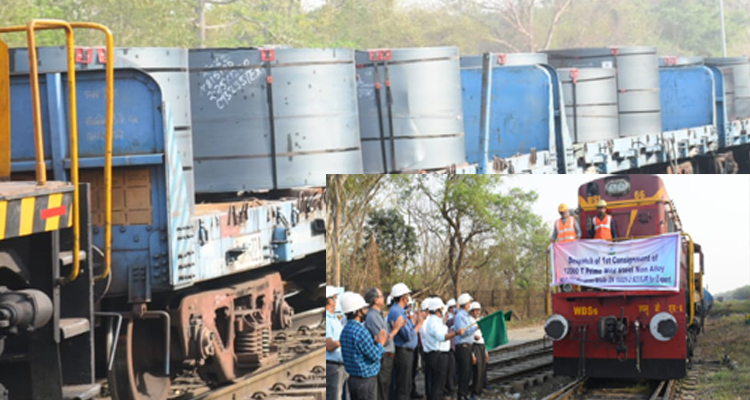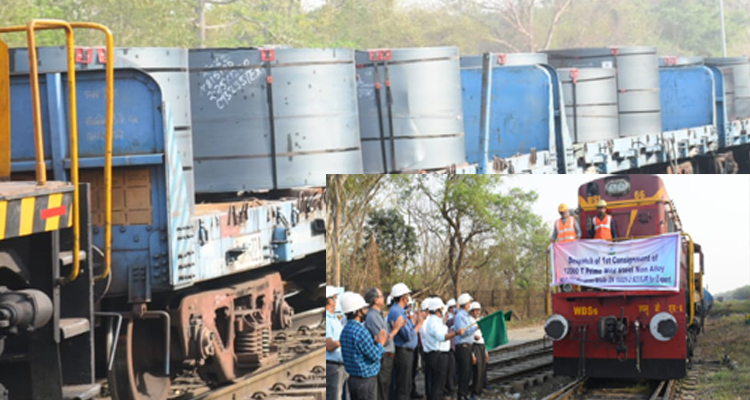 Ashis Sinha I Bokaro: Steel Authority of India Limited (SAIL)'s Bokaro Steel Plant (BSL) continues to make inroads in the export market. Eyeing on European market BSL dispatched the first consignment of 12000 tonnes of Prime Mild Steel Non-Alloy Hot Rolled Coils of European Grade EN 10025-2 S235JR to Italy on Wednesday.
Demand for steel seems to be reviving in some way in the global market and BSL is ready to take advantage of this increase in demand of steel in the present time. The Bokaro Steel Plant has received two prestigious export orders from Italy for the supply of Prime Mild Steel Non-Alloy Hot Rolled Coils of European Grade EN 10025-2 S235JR, informed Mani Kant Dhan Chief of Communication BSL.
"In the same series, the first consignment was dispatched by Atanu Bhowmik, Executive Director (Operations) of BSL. The consignment will be sent to M / s Steel Mont, Italy via Paradip Port," added Dhan.
The BSL has already obtained the CE Mark certification license required for the sale of steel products (manufactured in India) in the European market.
Accordingly, grades EN EN 10025-2 S235JR with CE mark of various sizes including the thickness of 2.50 to 15.00 mm and width of 1220 to 1740 mm are being sent to any European customer, informed COC.
This is the first time that Bokaro Steel Plant is sending such a large consignment of its product in the European market with CE mark which is a big achievement for Bokaro Steel Plant.
Compliance with the high technological standards of product and shipment in accordance with European standards was also posed a major challenge for BSL due to the coronavirus pandemic. But we took up the challenge and the BSL team met all other technical specifications and delivery of the product, said Dhan.
"The next shipment of 4575 tonnes of steel will be dispatched in the month of April," he added.
"This grade of steel is used in structural works. For BSL, this is a new product in the export market. After this success in the future, BSL looks forward to supplying products with high strength," said Dhan.