BSL signs MoU with IIT Roorkee to develop new grade Steel, Technology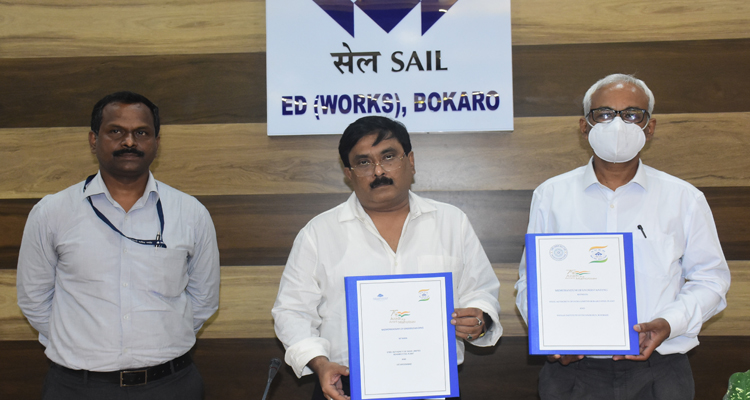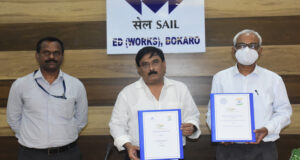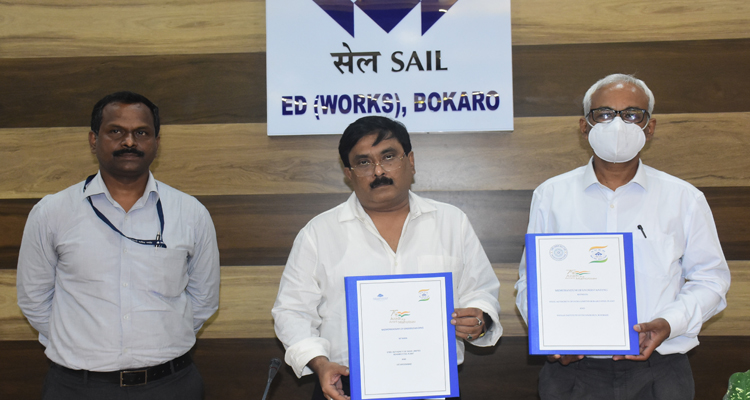 Ashis Sinha I Bokaro: Bokaro Steel Plant (BSL) signs MoU with IIT Roorkee to develop a new grade of steel and the latest technologies in the industry on Wednesday.
Atanu Bhowmik, Executive Director (Operations) on behalf of BSL, signed the MoU virtually. IIT Roorkee's Professor Vimal Srivastava (HOD, Chemical Engineering), Professor Manoranjan Parida (Deputy Director, IIT Roorkee), Professor GP Chaudhary (Head of Metallurgy and Materials, IIT Roorkee) and Professor Sanjeev Manhas, along with Chief General Manager (Maintenance & Digital Champion) of BSL, S Mukhopadhyay and Chief General Manager (C&A) Bipin Krishna Saratpe were present there.
Under the MoU, BSL and IIT Roorkee will initiate cooperation in research initiatives in the areas of digital transformation pertinent to coke and sinter productions; raw material handling and processing; iron-and-steel production; technical redress of connected difficulties; Identify and drive closer partnerships in areas of product innovation, informed Mani Kant Dhan Chief of Communication BSL.
Speaking on the occasion, Bhowmik said that this MoU would cooperate in joint research and development projects in various areas of steel plants, including environment and safety.
"The synergy of the vast practical experience of BSL engineers and the knowledge and expertise of technical experts of IIT Roorkee would open the door to many new avenues of research in digital transformation and new areas," added Bhowmik.
Mukhopadhyay said that the joint effort of BSL and IIT Roorkee will support our digital transformation journey and help us establish best practices in the areas of operation, maintenance, and supply chain using the latest technology and Industrie-4 technologies.
Professor Vimal Srivastava, HOD IIT Roorkee, expressed hope for cooperation in the areas of core research and development related to steelmaking and industry-4 and digital transformation.
Meanwhile, Professor G. P. Choudhary, invited BSL engineers to visit IIT Roorkee to inspect the facilities available to conduct in-depth research in the field of Machine Learning and Data Analytics. He also informed about the state-of-the-art simulations carried out in his department at IIT
Besides others, Senior Manager (C&A) Nidhi, Senior Manager (Electronics & Telecom) RK Ravi, Manager (Electronics & Telecom) YS Reddy and Deputy Manager (Personnel) Tannu Priya were also present on the eve.