BSL signs MoU with JGEC for research in steelmaking, digital transformation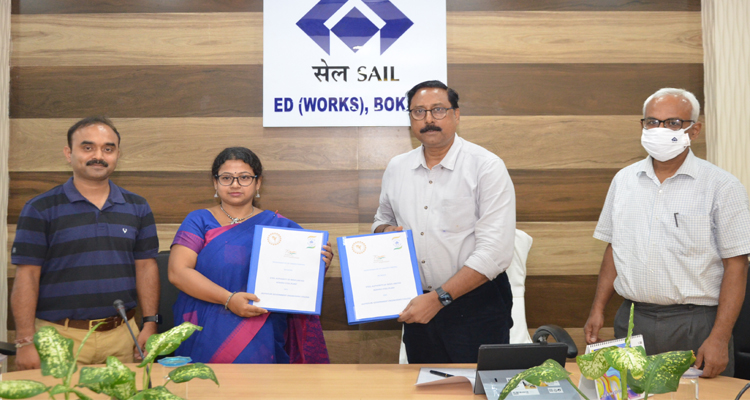 by Ashis Sinha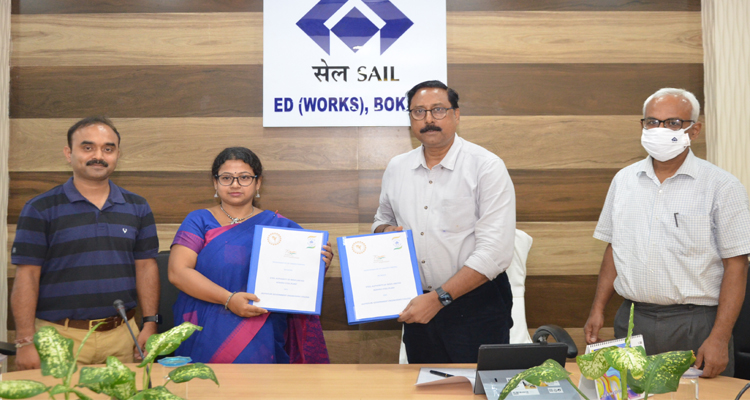 JNS: A Memorandum of Understanding (MoU) was signed between Bokaro Steel Plant (BSL) and Government Engineering College, Jalpaiguri (JGEC) to develop and advance joint research projects relevant to BSL in the areas of steelmaking and digital transformation.
The MoU was signed by Sanjay Kumar, Executive Director (Operations) on behalf of BSL Chief General Manager (Maintenance) and Digital Champion S Mukhopadhyay, Chief General Manager (A&C) BK Sartape and on behalf of JGEC, Professor Chinmay Ghosh, Department of Computer Science and Professor Shreyasi Dutta, Department of Information Technology.
Speaking on the occasion, Sanjay said this MoU would cooperate in joint research and development projects in various areas of the steel plant, including environment and safety. Both the institutions would benefit from this MoU by combining the vast experience of BSL and the expertise of the academicians of JGEC, he said.
Mukhopadhyay said that this work in collaboration with Bokaro Steel Plant and JGEC would go a long way in our digital transformation journey. "It will help in establishing better systems in the areas of operation, maintenance, and supply chain using Deep Technique and Industry 4.0 technologies," he added.
Expressing his happiness during the signing of the MoU, Professor Ghosh said, there will be more and more cooperation in core research and development related to steelmaking and industry-4.0 and digital transformation.
Professor Dutta said that the JGEC team would help conduct in-depth research in machine learning and data analytics.
The program was coordinated by the Senior Manager (C&A) Nidhi and the Chief General Manager (C, A&C) Bipin Krishna Sartape. General Manager NK Behera, Senior Manager Anand Raj, Senior Manager Manish Singh, Senior Manager (Elect. & Tele.) YS Reddy and Senior Manager (Elect. & Tele.) RK Ravi were also present during the eve.
It is worth mentioning that BSL has signed MoUs with other technical institutes, including IITs for its digital transformation campaign to take a quantum leap in the areas of Industry 4.0 technologies, Machine Learning and Data Analytics.