BSLN offering FTTH through  Cable TV network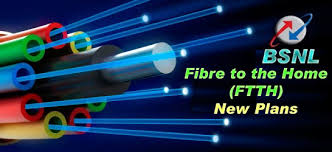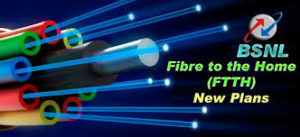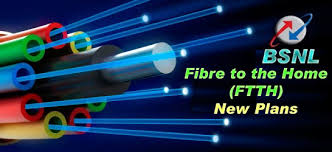 Aimed to provide fastest broadband services to their customers Bharat Sanchar Nigam Limited (BSLN) tied up with the local cable operators to provide the services earliest under the Fibre to the home (FTTH) programme.
Presently we are providing FTTH based broadband services only in Ranchi, Jamshedpur and Dhanbad but through cable TV operators we will make our reaches in the remote locations including where our optical fibers are yet to reach, said R Prasad, GM (Comm.) BSNL Ranchi.
"We are on move, through Cable TV network we will make our reach of fastest broadband service in Dumka, Deoghar, Daltanganj, Hazaribagh, Ramghar, Lather, Garwha including others very soon," he added
There are two combo plans of Rs. 777 and Rs. 1,277 per month on fixed monthly rental, offering broadband connections at 50 Mbps and 100 Mbps speeds, besides unlimited voice calls (including STD) to any network, he said adding "these plans will be effective for 90 days with effect from 12 June".
These combo ULD 777 and ULD 1,277 are aggressive plans from BSNL to counter the latest Telecom player's proposed fiber-based broadband service in the near future, he said.
We are offering 'one plus one' scheme to our customers, under this scheme BSNL will provide second Landline telephone rent free connection to the customers who are having one Landline connection at their premises. The second Landline connection will be provided at the same premises where the first landline connection is installed on a promotional basis for three months on PAN India basis, he said.
Now BSNL is offering extra 2GB data on all special tariff vouchers (STV) till 15 August. Under this plan, the unlimited prepaid combo offers that come at a cost of Rs 999, 666, 485, 429, 186, 448, 444, 349, 333 and 187 will be getting additional 2GB data on an everyday basis, he said.