CAIT urge PM Modi to intervene in Amazon, Flipkart's unethical business model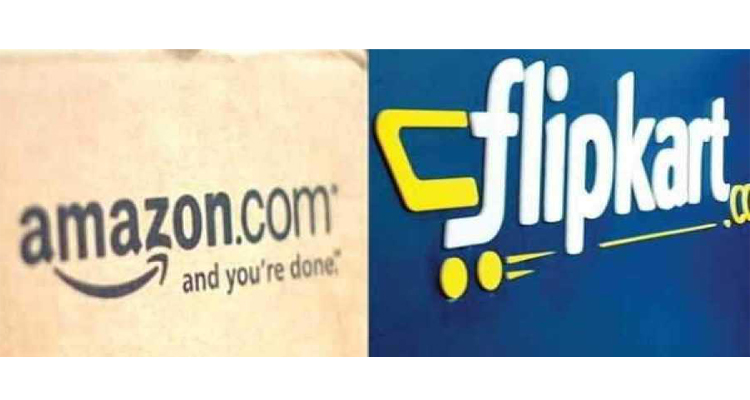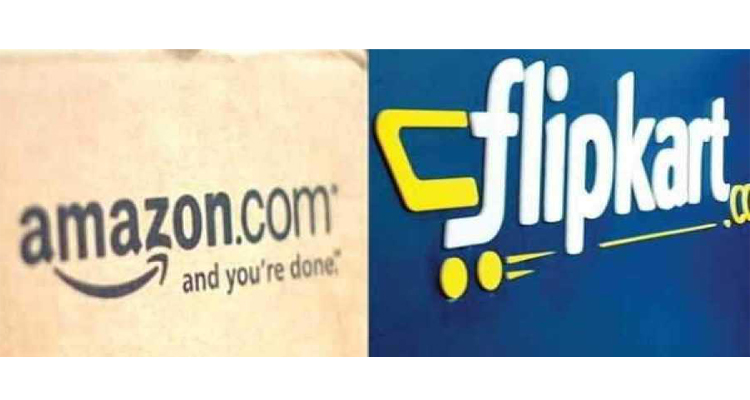 New Delhi: The Confederation of All India Traders (CAIT) today took the matter of unethical business practices of Amazon & Flipkart and other e-commerce companies to the court of Prime Minister Shri Narendra Modi and in a communication while briefing him of the crucial issues pertaining to the business model of both the Companies has sought his immediate intervention.
In its communication to Prime Minister Modi, the CAIT has invoked his attention to business model of several FDI backed E-Commerce Companies prominently Amazon & Flipkart who are blatantly and openly violating the Press Note No.2 of 2018 of FDI policy of the Government and thereby creating various distortions, uneven level playing field, unfair and unethical competition and making all efforts to destabilise the long-standing retail trade of India which is largest employment generator in the Country after Agriculture and making handsome contribution to national exchequer. In this context, we invite your kind attention to the following vital issues.
CAIT National President B.C.Bhartia & Secretary General Praveen Khandelwal strongly objected to the business model of both the Companies and said that it is a well-accepted fundamental principle of trade that loss acquiring business entities cannot sustain long in the market unless backed by financial institutions or investors to sustain losses. Expressing surprise, they said that both Amazon & Flipkart are suffering from huge losses of thousands of crores, for many years, but not only continuing their business activities on the full swing but also hold few "big sales" every year. They further said that as per the latest information Amazon has registered cumulative losses of over Rs.7,000 crores across various units in the year 2018-19 whereas revenue increased by 54%. On the other hand, Flipkart registered a loss of Rs.5459 crores whereas combined revenue shot up by 44%. It is a unique case where sales are amazingly growing every year, but on the same side losses also increased to a huge extent in the case of both Companies.
Both Bhartia & Khandelwal pointed out that if any trader in the Country declares such accounting position, the tax departments immediately comes into action and began the investigation then why in case of Amazon & Flipkart, the tax departments have not taken any initiative so far which shows a discriminatory treatment with the traders. The CAIT has alleged that on the dace of it there appears to be a sound case for circumventing the money and escaping due liability of GST & Income Tax and for the last five years, no tax department has ever taken any cognisance of such a huge misappropriation.
The trade leaders also alleged of a nexus between these Companies, Brand owing Companies and few Banks for creating an unfair competition in Indian E-Commerce market as Brands are supposed to offer extraordinary prices exclusively to these Companies which is against the Competition Act and Banks are advancing various Cash-Backs, Schemes exclusively to these E-Commerce Companies and are not offering such services to offline market.
Both Bhartia & Khandelwal clarified that traders of the Country are not against e-commerce because we are of the considered opinion that E-Commerce is another vibrant future mode of business and as such under your Digital India program, the CAIT has launched a campaign to create a showroom of each and every trader in the Country over the next few years and the campaign is well accepted by traders across the Country.
Raising pertinent questions to Prime Minister, the CAIT said that whether E-Commerce Companies like Amazon & Flipkart will be allowed to violate the policy of the Government? Whether Brand owing Companies and Banks will be allowed to create a cartel with these E-Commerce Companies? Whether any investigation will be conducted by the Government into their business model or they will be allowed to make the Indian e-commerce market as a free playground where they will operate the business to their wish?
The CAIT has appreciated that time and again Prime Minister Shri Modi has always talked about the important role of the SME sector in the growth of the economy and accordingly various initiatives have been taken by the Government to strengthen SME sector. However, the uneven level playing field and unfair and unethical competition by these E-Commerce Companies has remained a major roadblock in the development of retail trade in India.
The CAIT has urged the Prime Minister to intervene in this crucial issue and issue appropriate directions to the concerned Authorities so that retail trade in India may conduct its business activities in a fair and ethical business atmosphere.