'Chalo Gaon ki Ore'— to help students understand rural living conditions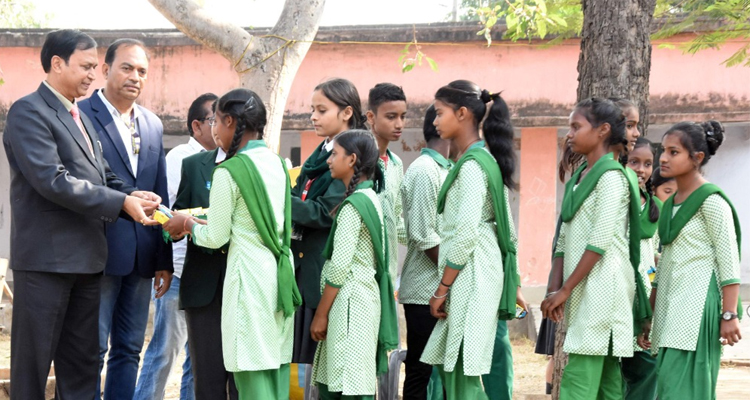 JNS: Aiming to inculcate the consciousness of social responsibility and cooperation, students of DPS Bokaro visited Rajkiya Madhayamik Vidyalaya, Kura under the initiative of 'Chalo Gaon ki Ore'— an Experiential Learning program to help students understand the rural living conditions.
Sanjay Kumar, Headmaster, Rajkiya Madhyamik Vidyalaya, Kura appreciated this initiative taken by DPS Bokaro to promote the idea of holistic development for the students of both schools.
Principal DPS Bokaro A. S. Gangwar lauded the efforts put in by the school. Motivating the students he said, students must be focused towards their goal and avoid distractions. "They should be active learners and groom themselves to be responsible citizens of tomorrow," he added.
Clay modeling was the attraction of the day. This day was a wholesome package of fun, games and awareness to social understanding.