Coronavirus epidemic: 170 hotspot districts in Red Zone in India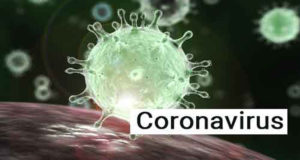 JNS : India's Novel Coronavirus count has surged to 23,158 while 17, 378 are active and nearly 722 deaths have been reported so far.
According to the reports, among the total 732 districts, 406 districts have reported case of COVID-19. The Health Ministry has classified districts into hotspots (red zones), non-hotspots and green zones based on the number of cases reported and the severity of the spread of virus.
The ministry has declared 170 hotspots in 25 states and Union territories includes 123 hotspot districts with large outbreaks and 47 hotspot districts with clusters.
Districts witnessing high number of cases or high growth rate of infections are being marked as hotspots; districts where some cases have been found as non-hotspots; and those which have reported no cases as green zones.
The list released by the Centre has marked as "large outbreaks" all nine districts of Delhi, Mumbai, Kolkata, nine districts of Bengaluru Urban, Hyderabad, Chennai, Jaipur and Agra among others.
According to the media reports, districts or cities contributing to more than 80 per cent of the cases in the country or the state will be classified as hotspots (red zone). Places that show a high rate of infection — doubling rate less than 4 days – will also be in this category.
All six metros – Delhi, Mumbai, Kolkata, Chennai, Bengaluru and Hyderabad – currently have a high number of cases.
Apart from the 123 hotspots, 47 districts have been marked under "cluster outbreaks" – ones where the virus spreads in clusters, over 15 cases are reported and the infection shows no sign of stopping. Meanwhile, 207 districts have been identified as potential hotspots – where there have been cases, but the numbers were limited.
Union Health Secretary Preeti Sudan said: "Containment operation would be deemed over when there is no case reported in 28 days from an area after last case tests negative. Hotspots (designated red zones) will be assumed to be undertaking effective containment activities, if no case is reported in next 14 days (designated orange zones) will be deemed successful in containment, if no case is reported for 28 days (designated green zones),".
"It is requested that states should utilize the extended lockdown period to the maximum extent to convert the hotspots (red) to orange and in turn green zones," she said.
Hotspots districts with large outbreaks include 22 districts from Tamil Nadu, 11 each from Maharashtra, Andhra Pradesh and Rajasthan, nine from Uttar Pradesh, eight from Telenhana, six from Kerela, five from Madhya Pradesh and Gujarat, four from West Bengal and three from Karanataka.
List of coronavirus red zones with 'large outbreaks':
Andhra Pradesh         :                       Kurnool, Guntur, Spsr Nellore, Prakasam, Krishna, YSR, West  Godavari, Chittoor, Visakhapattanam, East Godavari, Anantpur
Bihar                           :                       Biwan
Chandigarh                 :                       Chandigarh
Chhattisgarh               :                       Korba
Delhi                            :                       South Delhi, Shahdara, South East Delhi, West Delhi, North Delhi, Central Delhi, East Delhi, New Delhi, South West Delhi
Gujarat                       :                       Ahmedabad, Vadodara, Surat, Bhavnagar, Rajkot
Haryana                     :                       Nuh, Gurgaon, Faridabad, Palwal
J&K                            :                       Srinagar, Bandipora, Baramulla, Jammu, Udhampur, Kupwara
Karnataka                  :                       Bengaluru Urban, Mysuru, Belagavi
Kerala                         :                       Kasargod, Kannur, Eranakulam, Malappuram, Thiruvananthapuram, Pathanamthitta
Madhya Pradesh        :                       Indore, Bhopal, Khargone, Ujjain, Hoshangabad
Maharashtra              :                       Mumbai, Pune, Thane, Nagpur, Sangli, Ahmednagar, Yawatmal, Aurangabad, Buldhana, Mumbai suburban, Nasik
Odisha                         :                       Khurda
Punjab                         :                       Sasnagar, SBS Nagar, Jalandhar, Pathankot
Rajasthan:                                          Jaipur, Tonk, Jodhpur, Banswara, Kota, Jhunjhnu, Bhilwara, Jaisalmer, Bikaner, Jhalawar, Bharatpur
Tamil Nadu                 :                       Chennai, Tiruchirapalli, Coimbatore, Erode, Tirunelveli, Dindigul, Villupuram, Namakkal, Theni, Chengalpattu, Tiruppur, Vellore, Madurai, Tutiporin, Karur, Virudhnagar, Kanniyakumari, Cuddalore, Thiruvallur, Thivarur, Salem, Nagapattinam
Telangana                   :                       Hyderabad, Nizamabad, Warangal urban, Ranga Reddy, Jogulambagadwal, Medchal Malkajgiri, Karimnagar, Nirmal
Uttar Pradesh             :                       Agra, Gautam Buddh Nagar, Meerut, Lucknow, Ghaziabad, Saharanpur, Shamli, Firozabad, Moradabad
Uttarakhand               :                       Dehradun
West Bengal                :                       Kolkata, Howrah, Purba Mednipur, 24 Paragana North
List of coronavirus red zones with 'cluster outbreaks':
Andaman and Nicobar                       :           South Andamans
Assam                                                 :           Golaghat, Marigaon, Nalbari, Goal Para, Dhubri
Bihar                                       :           Munger, Begusarai, Gaya
Chhattisgarh                           :           Raipur
Delhi                                        :           North West Delhi
Gujarat                                   :           Patan
Haryana                                 :           Ambala, Karnal
Himachal Pradesh                  :           Solan, Una, Sirmaur, Chamba, Kangra
Jammu and Kashmir              :           Shopian, Rajouri
Jharkhand                              :           Ranchi, Bokaro
Karnataka                              :           Dakshina Kannada, Bidar, Kalaburagi, Bagalkote, Dharwad
Kerala                                     :           Wayanad
Madhya Pradesh                    :           Morena
Maharashtra                          :           Kolhapur, Amravati, Palghar
Odisha                                     :           Bhadrak
Punjab                                     :           Mansa, Amritsar, Ludhiana, Moga
Rajasthan                               :           Udaipur
Telangana                               :           Nalgonda
Uttar Pradesh                         :           Bulandshahr, Sitapur, Basti, Baghpat
Uttarakhand                           :           Nainital, Udham Singh Nagar