Cyclone 'Amphan' to hit Odisha, West Bengal; NDRF teams on alert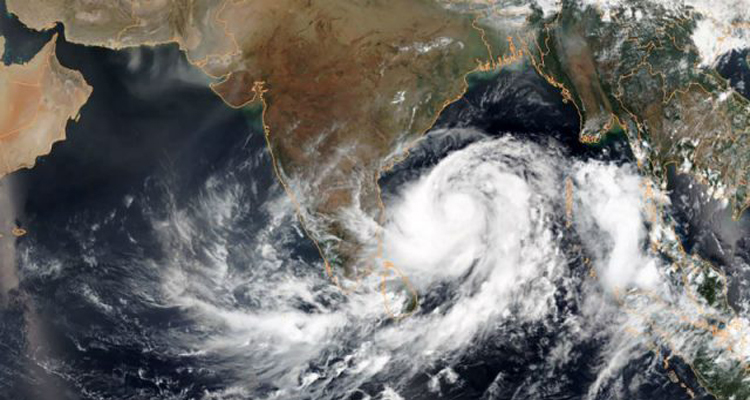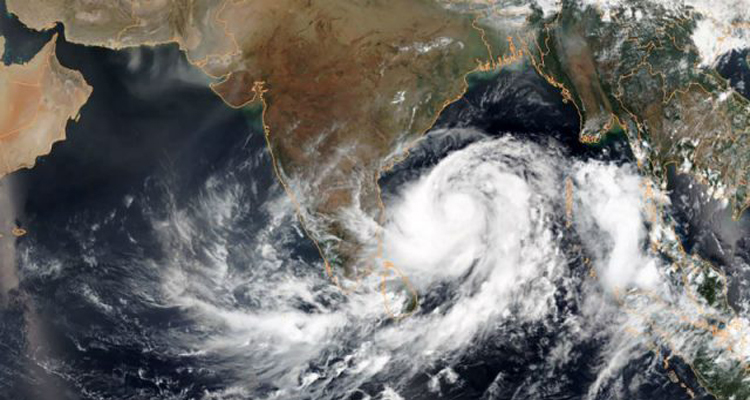 Bhubaneshwar/Kolkata: Cyclone Amphan, 2020s first storm, will form over the Bay of Bengal on Sunday. The cyclone is not expected to affect Andhra Pradesh, but may cause light to moderate rain in parts of north-coastal Andhra Pradesh on Sunday, according to the India Meteorological Department (IMD). According to V Vijaya Bhaskar, director of Cyclone Warning Centre (CWC) Visakhapatnam, a deep depression appeared over the sea on Saturday evening. The deep depression will turn into a storm on Sunday morning and then into a cyclone. IMD director K Nagaratna said that the size of the cyclone seems to be big as per observation and models. If the cyclone is big, there will obviously be large layers of outer bands of the storm.
Odisha CM has held a review meeting with all concerned officials & district administrations. He has advised pre-positioning of NDRF, fire service teams, alternate drinking water supply, manpower with equipment for road clearance: Special Relief Commissioner, Odisha on cyclonic Storm 'AMPHAN'
As per the latest forecast, cyclone Amphan is likely to make landfall slightly east of Patharpratima around 5.30 pm on May 20. Windspeed then can go up to 175-180 kmph. During cyclone Bulbul, it was 110-120kmph. The course of cyclone Amphan has moved slightly eastward towards Bangladesh.
10 teams of National Disaster Response Force (NDRF) been deployed in Balasore, Bhadrak, Kendrapara, Puri, Jagatsinghpur, Jajpur & Mayurbhanj districts of the state. 7 teams are at 3rd NDRF BN Mundali in Cuttack.
"It will become phenomenal over southern parts of central Bay of Bengal from tonight, over northern parts of central Bay of Bengal and adjoining north Bay of Bengal on 19th May and over north Bay of Bengal on 20th May 2020."
In Odisha, 10 teams have been sent to 7 districts & more than 10 are on standby, in West Bengal 7 teams have been sent to 6 districts & over 10 are on standby. We are monitoring the situation & working in coordination with all the agencies, says SN Pradhan, DG NDRF
West Bengal government officials and agencies such as the Coast Guard have held a series of meetings to work out strategies to counter the threat.
Seventeen teams of the National Disaster Response Force (NDRF) have been deployed in Odisha and West Bengal in view of the approaching cyclone 'Amphan', the chief of the force said on Sunday.
Cyclone Amphan gathered strength and intensified into a severe cyclonic storm over the Bay of Bengal on Sunday, raising the likelihood of heavy rainfall coupled with the high-velocity wind in several coastal districts of Odisha and parts of West Bengal, officials said.
Under its impact, the coastal districts of Gangetic West Bengal, including North and South 24 Parganas, Kolkata, East and West Midnapore, Howrah and Hooghly are likely to experience light to moderate rain at many places with a heavy downpour at isolated places on May 19..