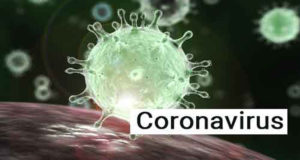 JNS: Amidst second wave of coronavirus pandemic when many States and Union Territories are still registering a spike in Coronavirus positives cases The Health and Family Welfare Ministry has said, "India is witnessing a declining trend in the number of active and fresh COVID-19 cases."
The country has registered over 2.63 lakhs new COVID-19 cases in the last 24 hours while around 4329 deaths have been reported in the country within 24 hours, taking the toll to over two lakh 78 thousand across the country, ministry said.
A record number of over 4.22 lakhs patients have been recovered within 24 hours in the country; the recovery rate has further improved to 85.60 per cent, it said.
So far, over 2.15 crore patients have already been recovered from COVID-19. The active cases comprise 13.29 per cent of the cumulative positive cases. At present there are over 33.53 lakh active cases in the country, the ministry said.
Meanwhile, over 31 crore 82 lakh tests have already been conducted in the country till now, informed Indian Council of Medical Research (ICMR).