Disproportionate assets case: IT sleuths raid 2 MLAs, coal traders' premises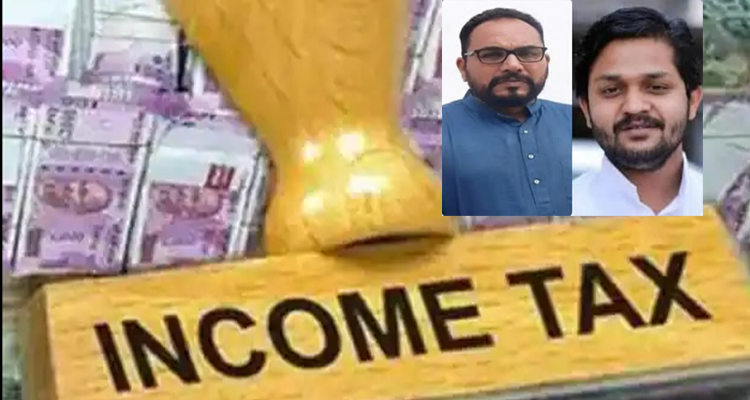 JNS: In connection with a disproportionate assets case the investigating wing of the Income Tax (IT) department conducted raids in multiple locations in Jharkhand, Bihar and Kolkata linked to two Congress MLAs and some traders on Friday.
According to official sources, , simultaneously raids were conducted on around 55 premises in Ranchi, Jamshedpur, Bokaro, Chaibasa, Chatra, Khunti, Godda, Patna and Kolkata linked to Congress MLAs Jaimangal Singh and Pradeep Yadav in Ranchi, Bermo, Patna and Godda including Coal trader Ajay Singh, Sah Brothers and Lords Infra.
IT sleuths recovered various incriminating documents, and cash from those premises. Over rupees, one crore cash was recovered for the premises of MLA Jaimangal Singh and his kins'. According to the media report, the documents seized from the premises of MLA Jaimangal Singh reveal that his daily income from the colliery area is more than 1 Crore rupees.
Meanwhile, Jaimangal alleged that the raids on his premises were being conducted for political reasons. I have already declared details of all his assets in his election affidavit. "IT department is conducting raids at my premises in Ranchi, Bermo and Patna because I dared to deflate Operation Lotus in Jharkhand," he added.
"This raid is conducted to pressure me to switch sides," he said.
Notably, Jaimangal filed a complaint against three party legislators in August, alleging they were part of a plot to destabilise the Jharkhand administration. The allegation emerged after the three MLAs – Irfan Ansari (Jamtara), Rajesh Kachchap (Khijri), and Naman Bixal Kongari (Kolebira) – were detained on July 31 by the West Bengal Police following the recovery of Rs 49 lakh in cash from their car in Howrah district the day before. The Calcutta High Court later granted them interim release on August 17.
Jaimangal also filed a separate FIR with Argora police, claiming that three MPs summoned him to Kolkata and guaranteed him Rs 10 crore and a ministerial position if the BJP formed the government in Jharkhand.
He also alleged that one of the vehicles in which the I-T officials arrived in Bermo initially carried a BJP sticker on its front glass. "The sticker was later removed by a person who was wearing a BJP stole. The car was taken away. This is a matter of investigation," he said.
Chief minister Hemant Soren, who has been called by the Enforcement Directorate in a money-laundering case involving alleged illegal mining, has also accused the BJP of abusing central investigative agencies. "The IT officers travel in BJP vans to conduct raids. And they start lecturing us on morality," he said.