"Don't go mad for a job, choose your business of interest and start": Dr Sandeep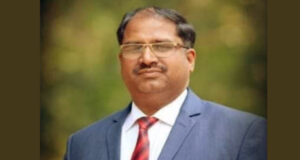 Ashis Sinha  I  Ranchi: Now-a-days youths, mostly unemployed, are crazy to get a 'job' either in the government or private firms. Without knowing whether their job is good or not; it is going to satisfy them or not, said Dr. Sandeep Kumar, Associate Professor of Sarla Birla University.
Youth should assess their strengths and weaknesses and choose their business of interest instead of going crazy or mad to get a job, he said.
"If someone starts a business of their own choice, then success is sure to follow," added Dr Sandeep.
There are a number of opportunities lie in several sectors, including agriculture, manufacturing as well as in the service sectors. NABARD is providing many supports to start an agro-based industry. While several governments' schemes are available to start micro and medium scale industries in the manufacturing sectors too, said Dr Sandeep.
He was virtually addressing a live event organized by Citizens page on the social media platform. He guided the youth through the forum of relevant debate in a very effective manner through this live event.
Speaking on the occasion, Dr Sandeep stressed, many opportunities lie in the service sectors, supply chain and retail sectors. "What is needed for the youth and the unemployed is to start their own business by not relying on jobs," he added.
In detail, Dr. Sandeep mentioned various government schemes that are helping the youth and unemployed to start a new business. In the absence of knowledge, many youth, capable persons are not taking advantage of the said schemes, he mentioned.
"Getting a job is good, but I request youths, please do not go mad for getting it."
"Choose your business of interest instead of going crazy, start it with new innovations and ideas and be an entrepreneur and Boss of your company," said Dr Sandeep.
Over hundreds of people heard and appreciated his views.