DPS Bokaro bags 'Best School Academic Curriculum & Pedagogy' Award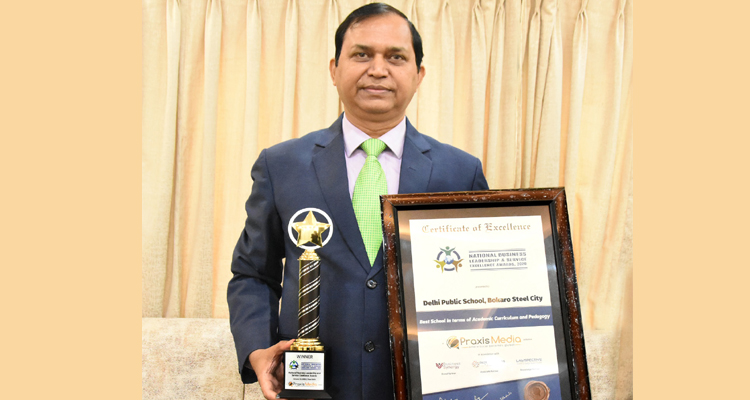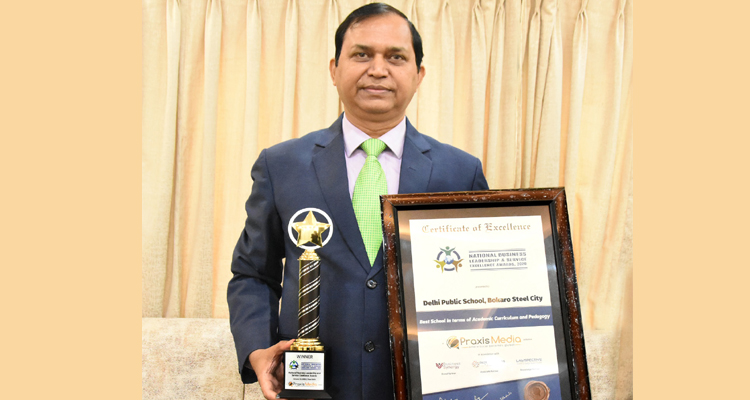 Bokaro: Adding another glorious feat to its scroll of achievements, DPS Bokaro was declared the 'Best School in Terms of Academic Curriculum and Pedagogy', at the National Business Leadership and Service Excellence Awards, 2020, organized by New Delhi based Praxis Media, in association with Business Synergy recently, informed school authority.
The school has been awarded after a survey of scores of prominent schools in all the states of the country for its exceptional management of academics and pedagogy during the pandemic and related constraints. The award was received by the school on the virtual platform this year.
Congratulated to the entire school team A.S. Gangwar, Principal DPS Bokaro thanked the stakeholders for their constant motivation said, 'this is a proud moment for the school.'
National Business Leadership and Service Excellence Awards, 2020 are among the most prestigious events in the education sector, said the school authority.
Its organizers, the Praxis Media Group and Business Synergy seek to recognise the vital contributions of the Achievers, Innovators and Leaders to celebrate creativity, innovation, effectiveness and best practices for maximizing their potential and mastering the art of delivering quality products, excellent services and trustworthy brands for their continuing commitment to excellence, developing best practices and innovative strategies, he said.