DPS Bokaro celebrates "Earth Day"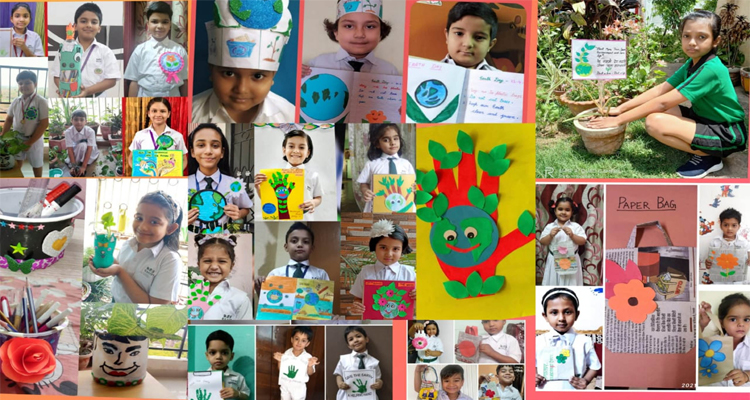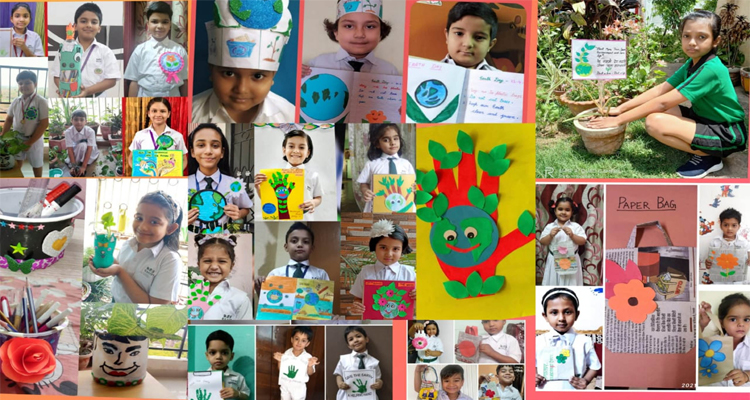 JNS I Bokaro: As a part of environmental education to save mother earth and to sensitize the children about the conservation of natural resources, "Earth Day" was celebrated by the students of DPS Bokaro today on a virtual platform through educational and action-oriented activities.
The students of Delhi Public School enthusiastically participated in various activities that included Pre-Nursery- 'Helping Hands (Palm Painting)'; Nursery- 'Making Paper Bags'; Prep- 'Green Earth Using Palm'; Class I- 'Earth Day write up and making Headgear'; Class II – 'Best out of Waste' and 'Badge making'; Class III- 'Planting sapling'; Class IV- 'Best out of Waste'; Class V- 'Slogan and Poster Making' as a part of the celebration.
Principal, DPS Bokaro, A. S. Gangwar emphasized the importance of afforestation and the need for everyone to put together their efforts in protecting the environment. "Let us remind the students about their duties towards mother earth. The school has taken several initiatives like 'Rainwater Harvesting', 'Vermicompost unit ', 'Solar Power Project', 'Paper Recycling Plant', etc. towards sustainable development, simultaneously protecting the environment."
He reiterated to celebrate this day by promising ourselves to contribute towards saving Earth and nurturing it for a better tomorrow.