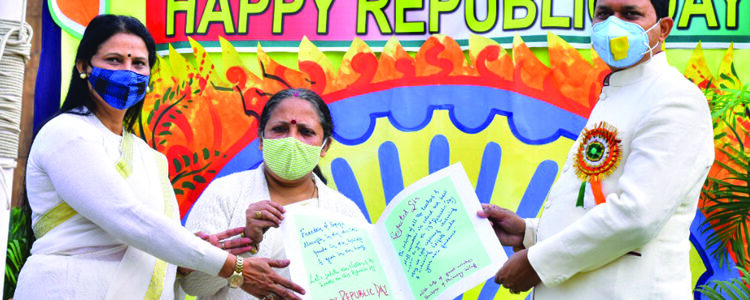 DPS Bokaro celebrates R'Day with great patriotism
Bokaro: Delhi Public School Bokaro celebrated the 73rd Republic Day with great passion and patriotism.  The Principal, DPS Bokaro, A. S. Gangwar unfurled the national flag and extended his warm greetings of the  Republic Day to all the teachers, students and staff members of the school.
Addressing the gathering, Gangwar said that it is a day when India's constitution came into force on January 26, 1950. So it is a day to revisit the wisdom of the Constitution, to reiterate our pledge of Unity in Diversity, and to develop respect for all Indians. "On this vital occasion let us pledge to uphold the golden heritage of our country and reaffirm our allegiance to the Indian constitution as we resolve to safeguard the pride of our motherland", he stated.
The presence of the school student council members, teachers and staff added zeal to the celebration. The mellifluous rendition of the patriotic songs presented by the students filled the air with a surge of patriotism.