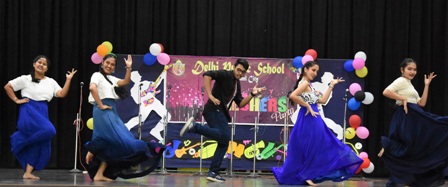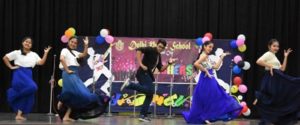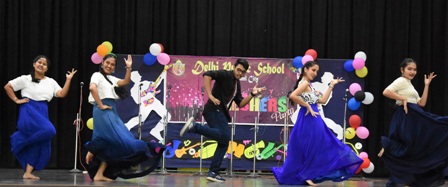 With an aim to generate a feeling of the fraternity to acclimatise the new entrants of Class XI giving them a warm welcome, a Freshers' Party was organised by DPS Bokaro on Tuesday at Asvaghosh Kala Bhavan.
The initiative was taken to welcome the new entrants of Class XI in a positive way and encourage their creative impulses besides boosting their confidence. Class XII students, presented melodious renditions, foot-tapping dances and used the stage to exhibit their talent, leaving the audience enthralled.
At the outset, the students presented a sapling to the Director & Principal, DPS Bokaro, Dr. Hemlata S. Mohan, as a small gesture of a new beginning clearly showing their intention to keep the earth green. Dr. Mohan, expressed her appreciation in delight on the performance of the students and encouraged them to come forward and participate in all the events which will lead to their holistic development.
She said, "Creating contended, successful and good human beings is our aim. Hence students must step forward, realize their potential and hone it to achieve all the success in life". She appealed to the students to put in intensive effort to scale new heights and strive hard to achieve excellence.