DPS Bokaro students win Glittering Trophies in Competitions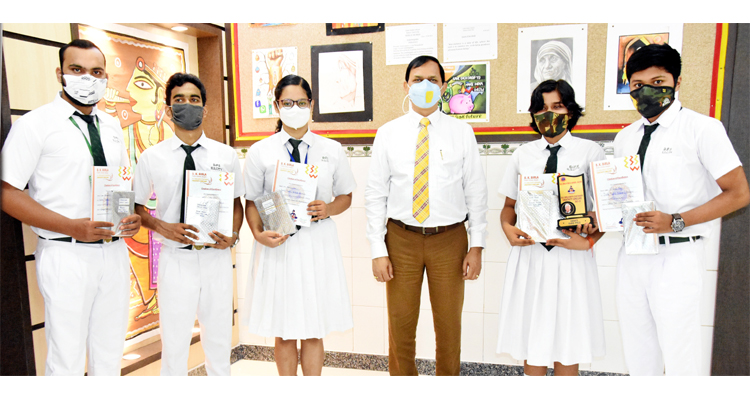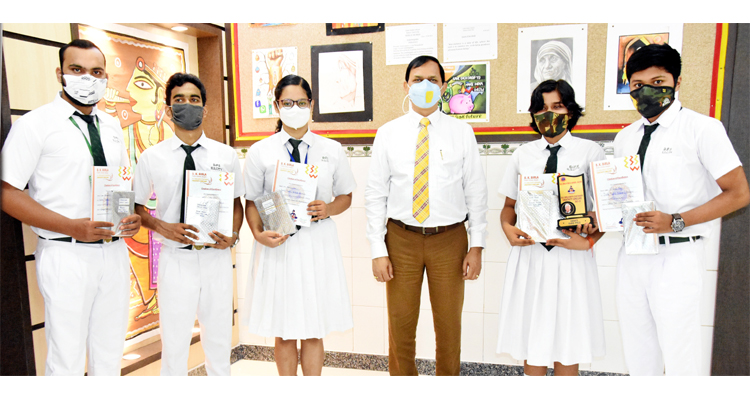 JNS I Bokaro: DPS Bokaro students brought laurels for their school in various competitions held on the virtual platform.
In the National level coding contest- Codex, conducted by Birla Vidya Niketan, students bagged First and Third positions. The contest involved coding, cryptic hunt and logical interpretation. In the event -DESIGNATHON, the team comprised of Srewan Goswami (IX), Ayush Kumar (IX) and Aniket Varun(X) bagged the First prize, whereas in ALGOBATTLE,  the team of Ritul Kumar Singh (XI) and Rupesh Kumar (IX) bagged the Third prize. The school bagged the Runners Up trophy in overall championship.
In the B. K. Birla Centenary Creativity Conclave 2021, organised by B. K. Birla Public School, Kalyan, Milan Majhi (XII), Aparajita (XII) and Rounak Harsh (XII) bagged the Critics Award in Art Installation whereas Vishal Raj (XII) and Ridhika Mishra (XII) bagged the third position in 'Voice Your Votes' Debate competition.  Students were awarded with trophies, books and certificates.
In 'Expressions 2021' organised by Army Public School, Shankar Vihar, Hardik Shree (XI) secured Second position in Gazal -E- Raqaabat and Ravi Shankar Soren (XI) secured the First position in The Social Pop (Painting) competition.
In Paridarshika- a photography competition organised by DPS Ghaziabad, Anurag Raj (XII) secured the First position in Micro photography whereas Gaurav Priyadarshi (IX) secured the Second position in Tabletop photography and Tri Nayona (VII) secured the Third position in Candid photography.
Congratulating the winners, A.S. Gangwar Principal, DPS Bokaro, said, "We focus on the holistic development of the students and encourage their participation not just in academics but also in co-curricular arenas. It is indeed overwhelming to see our students perform exceptionally well on such diverse platforms."