DPS Bokaro wins National Safety Science Quiz, CBSE Cryptic Crossword Contest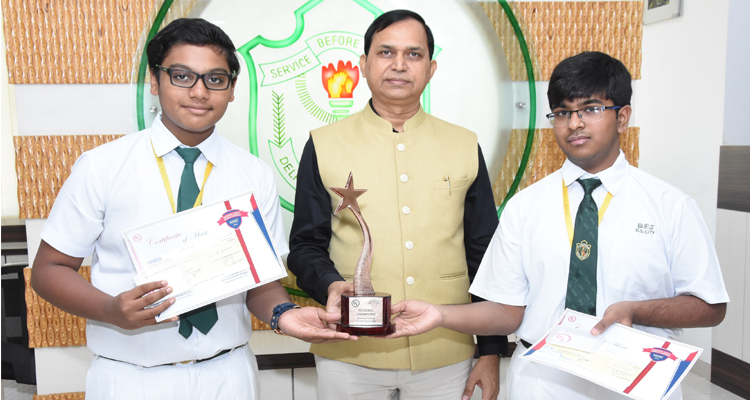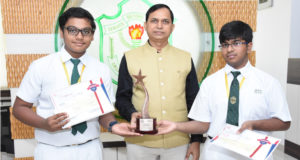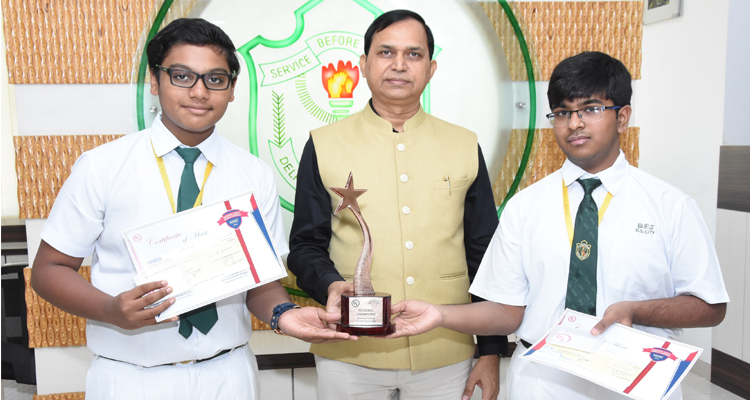 Bokaro: DPS Bokaro students once again brought honour to their alma mater by winning  National Safety Science Quiz (NSSQ)—2019 and CBSE Cryptic Crossword Contest (CCCC) which were held at Kolkata and Jamshedpur respectively.
The Zonal NSS quiz in which 25 teams from East Zone participated was held at the Rotary Club of Kolkata organized by  Underwriters Laboratories Inc., where written preliminary round was held to select the best eight teams from which four teams made to the semi-finals, including Krishna Public School, Raipur; Army Public School, Barracpore; D. A. V School (IIT Kharagpur) and DPS Bokaro.
Akhil Anil and Rishi  Divya  Kirti of DPS Bokaro who participated in NSSQ 2019 received fifteen thousand Rupees cheque each along with a pen drive and a trophy.
In the final round, DPS Bokaro emerged winners by scoring 225 points while Krishna Public School got 150 points and came second.
At Jamshedpur, the CCCC competition was conducted by CBSE  which was organized at NTTF, RD Tata technical Education Center in which a total of 28 teams from the zone participated. Arnav and Akhil Anil solved the cryptic crossword test paper contest in only 14 minutes with cent percent accuracy and thus were declared the winners.
Being declared the winners in the coveted CCCC, DPS Bokaro team students Arnav Raman and Akhil Anil received champions trophy along with a certificate and thus qualified for the national level contest to be held in the month of November this year.
Hailing the grand achievement of both the teams of the school,  Principal DPS Bokaro   A S Gangwar, said that it's sincere, continuous and joint efforts of students along with their teachers to achieve this glory.
"My best wishes to  the CCCC team  for the national finals  and  hoping  the team to repeat the glory," said Gangwar