DPS Chas Bokaro Celebrates Foundation Day with big Pomp and Show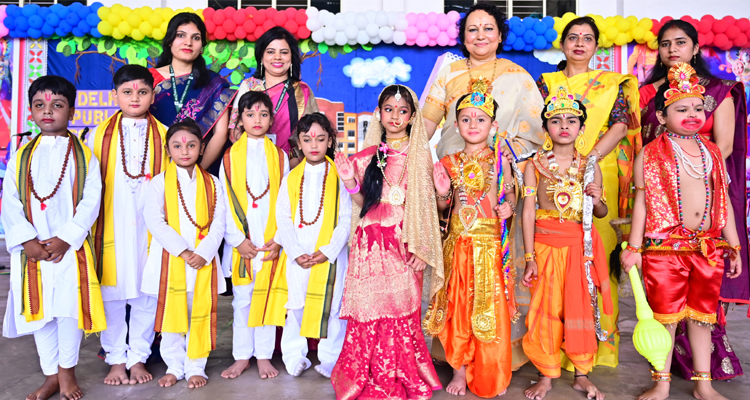 Bokaro: Earning its name to fame for quality and holistic education in a very short span of only five years in the state, DPS Chas celebrated its 5th Foundation Day with big pomp and show at its campus today.
The colourful programme began with shloka chanting followed by school song, Ram Navami thematic Act and enchanting Ganesh Vandana dance. The event was a vibrant mix of colourful traditional music and dance, which created an ambience full of vigour and zest.
Speaking on the occasion the chief guest of the programme CCRT Chairperson and Chief Mentor of the school Dr Hemlata S. Mohan congratulated the students and teachers for putting up their best during the corona period and delivering excellent academic results, besides bringing laurels in other activities, hoping that the days are not far off when the school will earn its name as one of the best in the country.
She also advised the students to be present on every occasion to build the motto and the mission of the school should not be only to excel in studies and progress in the field of academics, but also in co-scholastic fields besides grooming themselves as a human in creating a progressive society resulting in making the nation strong.
Officiating Principal Deepali Bhuskute appreciated the diligence and the efforts of the teachers and students in presenting an excellent show.