EC announces poll schedule in West Bengal, Assam, Tamil Nadu, Kerala and Puducherry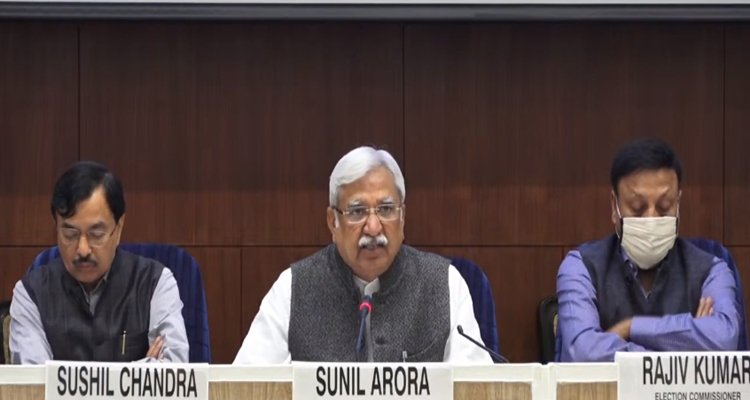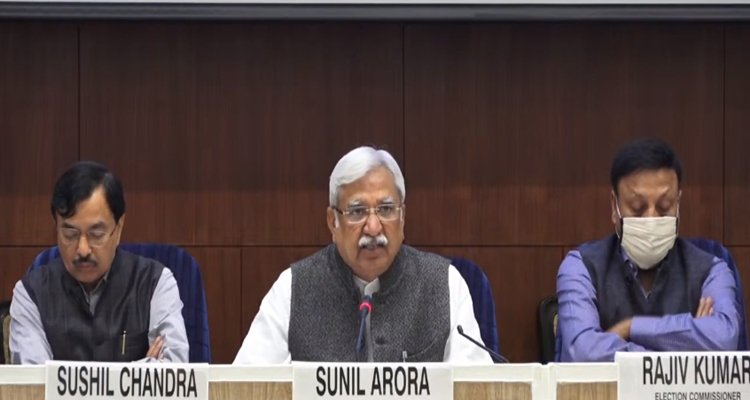 JNS: The Election Commission on Friday announced assembly elections in West Bengal, Assam, Tamil Nadu, Kerala, and Puducherry; scheduled to be held between 27 March to 29 April. The counting of votes in all the four states and one Union Territory will take place on 2 May.
Chief Election Commissioner Sunil Arora announced the poll schedule in New Delhi yesterday evening. The assembly elections in Tamil Nadu, Kerala, and Puducherry will be held in a single phase on 6th April.
Assam will go to polls in three phases on 27 March and 1 and 6 April, various election-related activities are gradually gaining momentum following the announcement of election dates. Polling will be held in the three phases beginning from 27 March.
In West Bengal, polling will be held in eight phases on 27 March, 1, 6, 10, 17, 22, 26 and 29 April.
Following the announcement of the election schedule, various district administrations started removing banner hoardings that were displayed to highlight various welfare schemes. Chief Electoral Officer Nitin Khade will address a press conference at 4 pm today. The Home department transferred 18 senior police officers last night.
The Election Commission also announced a by-poll for the Kanyakumari Lok Sabha constituency in Tamil Nadu and Malappuram Lok Sabha seat in Kerala which be held on 6 April.