ESL distributes sweets and rice among poor for Diwali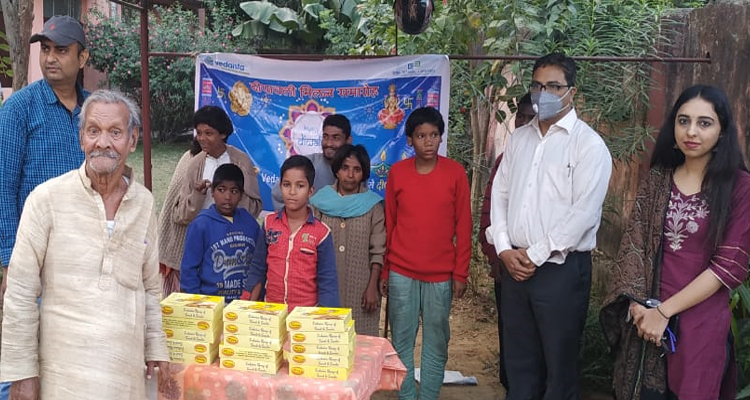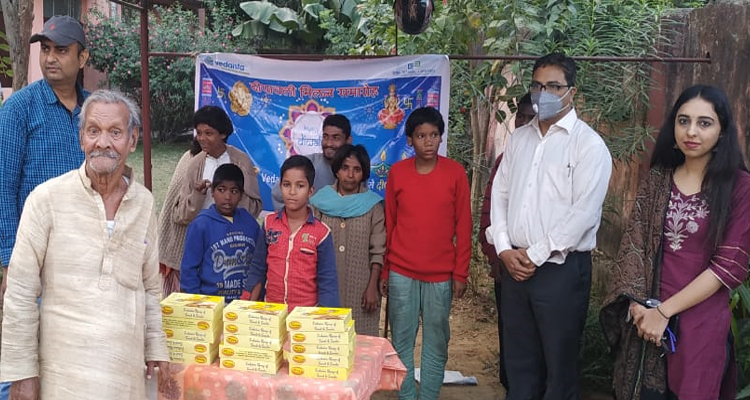 Ashis Sinha I Bokaro: Ahead of Diwali Vedanta-Electrosteel (ESL), distributed sweets and rice among the poor and needy.
This initiative was successfully completed with the contribution of various departments of ESL. This entire program was kept in mind the SOP norms of COVID-19 by creating a social distance. Distribution of sweets and rice among laborers will continue even further, informed a Public Relations Official of ESL.
COVID-19 outbreak hits the entire world; the worst outbreaks have been on workers and their poor families. ESL is committed to the welfare of its employees, workers and the community.
With a new initiative, ESL distributed sweets and rice among 2025 people include children of workers, old age home and Manav Seva Ashram under various campaigns on Monday, said the official.
Speaking on the occasion, ESL CEO Pankaj Malhan said, "It has always been our priority to ensure that all the employees, working in our plant and the people of our community always are healthy and safe, so we can work around the plant.
We are committed to giving a better life to the community and consistently contributing to social welfare. For us the true meaning of development is the happiness and satisfaction of our employees, he said.
"During this program, I have seen the glow and smile on the face of our workers, which make our initiatives successful," added Malhan.