ESL makes unique hand wash machine from scarp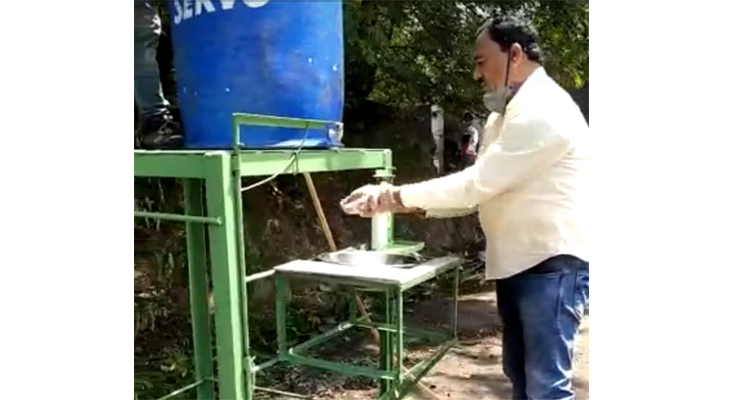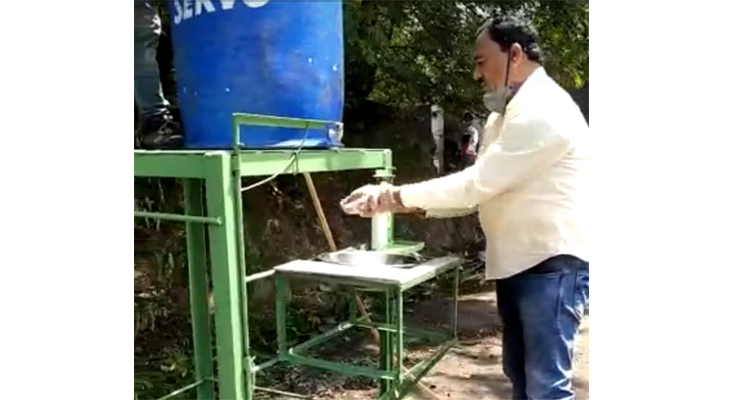 JNS: While citizens of the entire country are protecting themselves by social distancing to prevent infection from Coronavirus, Vedanta- Electrosteel (ESL) has built hand wash machines at the plant without any new cost.
With the use of this new technology, the workers coming to the entrance of the plant use this machine to wash their hands thoroughly without touching it so that it is free from any kind of infection.
The machine will be installed at all entry gates to the plant so that no workers enter the plant premises with infection. Right now the staff is using it at the main gate of the plant. In this way, the attendants protect themselves and the entire attendees from infection.
Chief Security and Public Relations Officer Sumit Burman said the security department employees have a big contribution in the hour of this disaster.
To prevent infection, the security department made an assumption so that no one would enter the plant premises with infection and it took a team of the security department to fulfill this idea.
And it comes to realistic with the help of the engineering department by using scrap materials such as angles, pipes and other items which were lying in the plant premises.
Right now ten such machines are under construction which will be installed in various offices inside the plant premises.
While social distance is being taken care of at work, informed Burman.
Deputy Commissioner of Bokaro, Mukesh Kumar and the Chief Executive Officer of ESL Pankaj Malhan also appreciated for this contribution; the employees working on using this machine also expressed their happiness.