ESL saluted the spirit of entrepreneurship on World Entrepreneurs' Day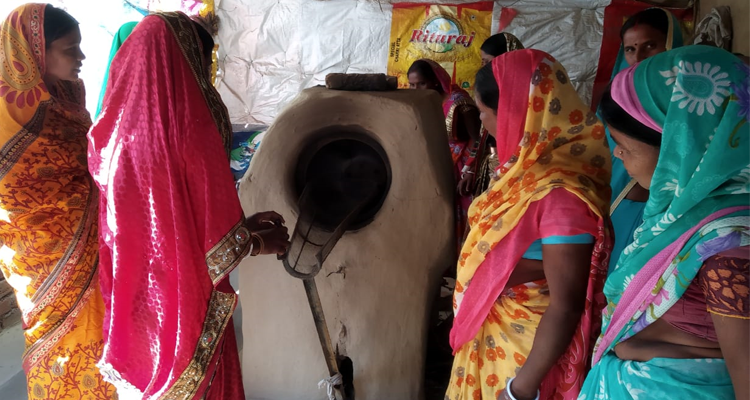 #ESL to set up multi-trade training center in Jharkhand
Ashis Sinha I Bokaro: Vedanta-Electrosteel (ESL) is planning to set up a multi-trade residential training center and a center of excellence in Jharkhand. In convergence with Government schemes, and ensuring 80 per cent employability, this Vedanta ESL Skill School project will help train 550 youth in the next three years, informed a Public Relations official of ESL.
As a sustainable and responsible steel player, ESL is deeply committed to the cause of rural and community development, with multiple initiatives devoted to creating an impact on 60,000 lives in 27 villages and communities, the official said.
The company has set up 11 Sewing Training Centres and 2 Skill Training Centres which train the youth in basic computer applications, mobile repairing, manufacture of industrial hand gloves, and to become beauticians and general duty cum assistant. To date, over 460 youth have trained in these centers.
Today on World Entrepreneurs' Day, ESL saluted the spirit of entrepreneurship; dedicated the day to all the people getting back on their feet, despite being hit badly by COVID-19.
Speaking on occasion Pankaj Malhan, CEO, Vedanta Electrosteel Steels Limited said, "At ESL, we are constantly working at empowering communities, and positively impacting lives. In all our neighboring villages, the ongoing pandemic has adversely affected many individuals. Yet, we have great examples of individuals, including our employees and management rising to the occasion."
They have created news avenues and undertaken initiatives to combat the crisis and help others in the community. We salute this spirit of entrepreneurship, said Malhan adding "In line with the Govt. of India's Atmanirbhar Bharat vision, we will continue to actively facilitate skill development in all areas and encourage everyone to become self –reliant."
Aashish Rajan, CSR Head said, as a responsible and caring company, we understand the challenges faced by communities in rural India. The rural youth suffers due to a lack of skills that leave them without any practical employment options. "Women are often vulnerable to other obstacles on the field. This is why our CSR endeavors focus on professional skills and women's empowerment," he added.
ESL also works closely with many Self-help groups under their woman's development programs that have helped more than 283 beneficiaries. Under the Jivika initiative, ESL in partnership with the Jharkhand state livelihood plans to train more than 150 women this year, skilling them around small scale activities such as puffed rice and phenyl production.