ESL Steel observes 'Tika Diwas'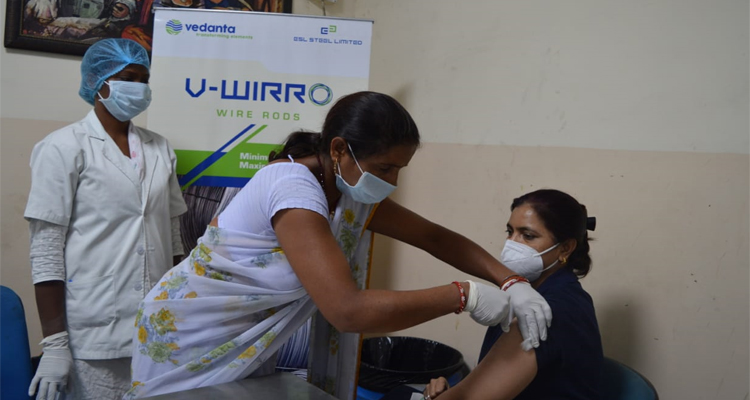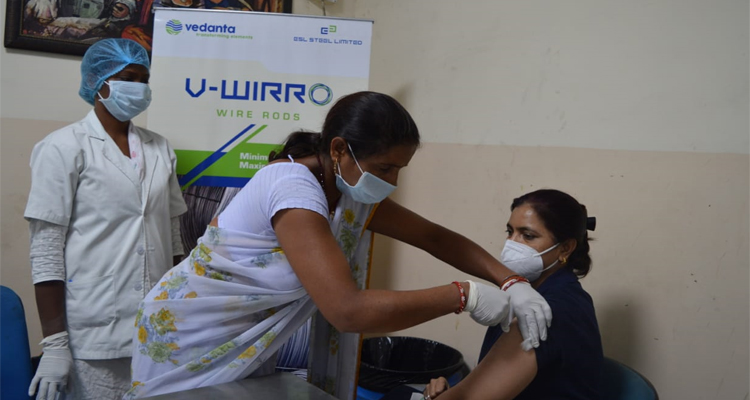 JNS I Bokaro: In tune with Prime Minister's 'Tika Diwas' call, Vedanta Electrosteel (ESL) conducted a COVID-19 vaccination drive for their eligible employees in coordination with the Jharkhand State Health Department.
Around 394 ESL employees, including business partners, received their vaccine shot at five centers inside the plant premises, informed a PR official of ESL.
Speaking on the occasion, Sadhana Verma, Head HSE, ESL Steel Limited said, we will continue to support the government in the nationwide vaccination drive. As a caring company, we would like our eligible employees to take the vaccine and protect themselves from the ill effects of the deadly virus.
"For ESL Steel Limited, people always come first, and we will walk that extra mile to ensure that our main strength, our people, is safe. I would urge all eligible employees to come forward and get them vaccinated," added Verma.
In an effort to increase the reach of vaccines, the government has issued an order to organise COVID-19 vaccination settings, both at public and private premises, which has around 100 eligible and willing beneficiaries, she said.
ESL Steel Limited has already made adequate arrangements to sanitize its people in the plant by sanitizing its premises and by providing hand sanitizers and masks to keep its employees safe.
All are also maintaining social distancing in the plant. It will continue to follow COVID-19 protocol in its plant and offices and carry awareness drives for the community people, she said.