ESL using LD slag for road repairs, to reduce the carbon footprint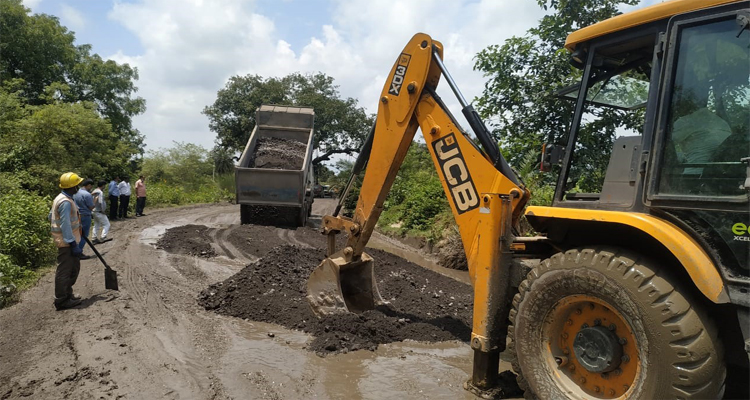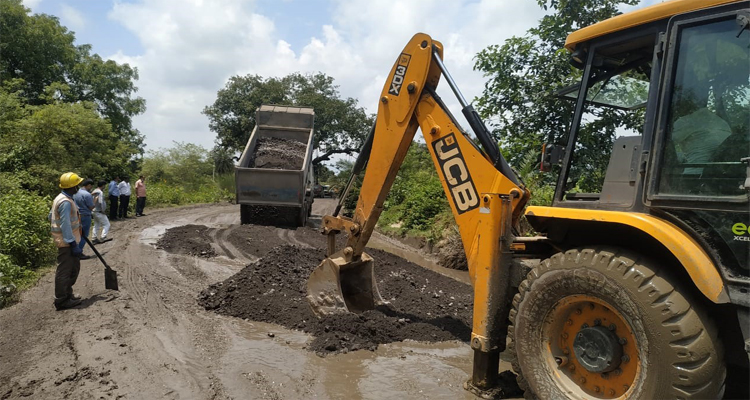 Bokaro: Vedanta-Electrosteel (ESL) is using LD Slag (from the steel plant) in the road repairing process. LD slag is a preferred source material in road construction, as it hardens well and is resistant to weather and wear.  This is also a sustainable way to dispose of the LD slag produced at the plant, leading to a reduced carbon footprint, said Pankaj Malhan, CEO ESL.
ESL has started their road repairing project from Vinod Bihari Chowk, Bijuliya, to Bhudhibinor. The highly traveled road witnesses large traffic with around 300 highway trucks and trailers every day.
This stretch of road is a critical point of travel not just for the employees of the ESL plant but also for the neighboring 10 villages with a population of 20,000. It is currently in a poor condition for local commute and is unsuitable for two-wheelers and heavy vehicles such as trucks and delivery trailers.
Speaking about the project, Malhan said, "We are dedicated to the development of our nearby communities in all aspects – be it livelihood, employability, health, sustainability or infrastructure. Mindful of the poor condition of the road, we are taking all steps to repair the damages swiftly by using sustainable methods that help the environment as well. We are here to protect our people and communities."
Ashish Ranjan, Head – Community Relations said, "At ESL, we are committed to the goal of zero harm, zero waste, and zero discharge. The stretch of road from Bijuliya, to Bhudhibinor has been a matter of concern for the entire community and we will be making sure that the road is repaired timely and help everyone make a swift and a safe journey."
At Vedanta, sustainable development is the core belief driving all business actions and decisions. As a Vedanta Group Company, ESL is committed to contributing and empowering communities at large, thereby making a positive impact on human life, he said.