FIR against Wellmark, Devansh, City Care Hospitals for misuse of Remdesivir, malpractice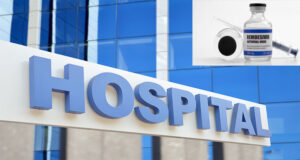 Ashis Sinha I Bokaro: FIRs were registered against three private hospitals in Bokaro for misuse of Remdesivir injections and not keeping the proper records of the injections, for allegedly violating COVID-19 regulation norms, malpractices on their part in providing COVID-19 treatment, and for overcharging from the patients.
FIRs have been lodged against Wellmark Hospital Bokaro at City police station, Devansh Hospital at Chas Police station, and City Care Hospital at Pindrajora police station Chas, police said on Tuesday.
According to the first information report (FIR), the complainant is Executive Magistrate Praveen Rohit Kujur. On the directive of Rajesh Kumar Singh, Deputy Commissioner Bokaro, Kujur lodged FIRs at different police stations, informed Santosh Kumar OC of City police station.
There were a lot of discrepancies found during the investigation by the Drug Inspector in all three private hospitals which are violations of the government's directive (Latter No.-241 HSM dt. 09/05/2021) and corona guidelines, he said.
The FIR stated that during inspection several irregularities, excessive charging, and misappropriation of Remdesivir vials were found at Naya More based Wellmark Hospital.
A case (114/21) has been lodged at City Police Station for violation of Clinical Establishment Act 2010, Jharkhand State Clinical Establishments (Registration and Regulation) Rules 2013, Essential Commodities Act, 1955, and Disaster Management Act 2005 against Wellmark Hospital, said Kumar.
Meanwhile, officials also alleged that the 'violation' on part of the hospital is not adhering to COVID-19 regulation norms, as specified under the Epidemic Diseases Act 1897.
"We were regularly getting public complaints against many private hospitals, nursing homes for misuse of Remdesivir injection for the treatment of COVID-19 patients, overcharging bills including others," said a district administration official.
Following the complaints, DC Bokaro asked SDM Chas to constitute a team for investigation. During investigations the team found several irregularities and malpractices by the three hospitals on their part in providing COVID treatment, he said.
Later DC directed the Executive Magistrate, Praveen Rohit Kujur to lodged complaints against the violators, official informed.