GAC authorities praises SAIL, Bokaro Steel Plant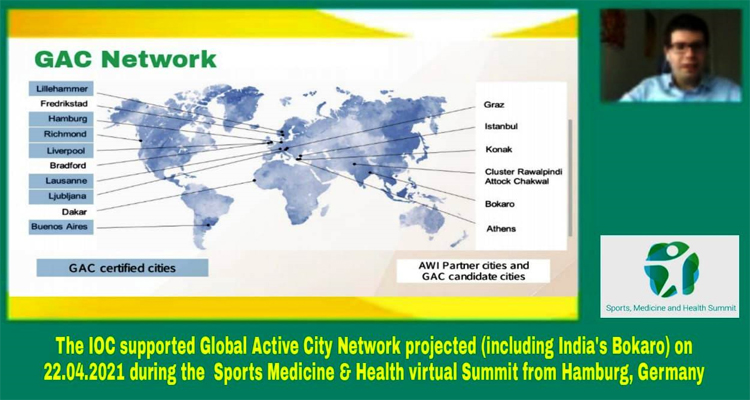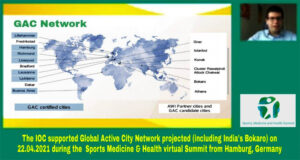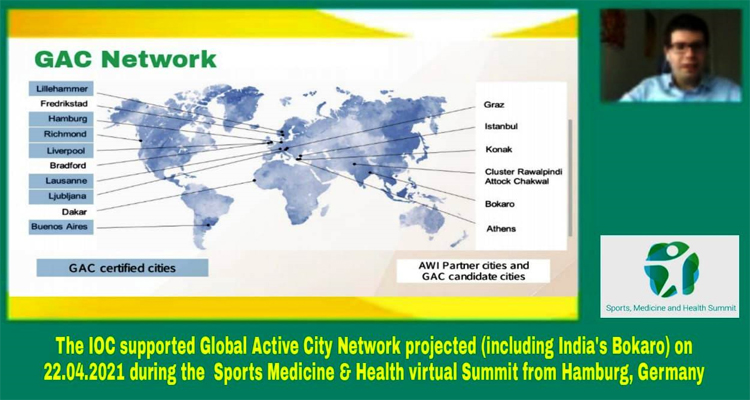 Ashis Sinha I JNS: In a letter addressed to the Director-in-charge of Bokaro Steel Plant (BSL), Amarendu Prakash and copied to the Deputy Commissioner Bokaro Rajesh Kumar Singh and Lead Officer and Project Director of the Global Active City Programme Bokaro, Jaideep Sarkar the IOC's Global Active City mission authorities appreciated for their moves and contributions for boosting the mission.
The President & Director (Projects) of IOC's Global Active City mission Gabriel Messmer and Michael Gross appraised; they congratulated for the new methodology launched during the commemoration of SAIL Foundation Day and Republic Day 2021 to improve the Sports & Health index of the citizens of Bokaro.
The authorities also praised the new year message of the Director-in-charge, declaring the year 2021 as "The Year of Sports & Well-being".
This is the first time when the global authorities have requested SAIL, Bokaro for a direct video conference in coming days for a better collaboration and partnership over the matter of GAC programme in India, informed Jaideep Sarker.
As communicated by Michael Gross, Director (Projects), GAC, the cabinet of the Director in charge, SAIL, Bokaro also affirmatively reciprocated on the proposed direct video conference which is most likely to be held in the May month this year, after the situations arising out of corona virus pandemic becomes normal, he said.
"This will be a historic moment when an Indian city will directly collaborate for a long term sporting programme with the World's apex sports governing authorities from it's headquarter at Lausanne, Switzerland," added Jaideep.
It's also a matter of great honour that the IOC,UN & WHO incorporated "International Sports Medicine & Health Summit" being in progress at Hamburg, Germany from April 20 to 24,2021 has commendably focussed the role of Global Active City mission across the World and projected the GAC network including Bokaro in India, he said.