German Theatre Group 'Die Mimosen' at DPS Bokaro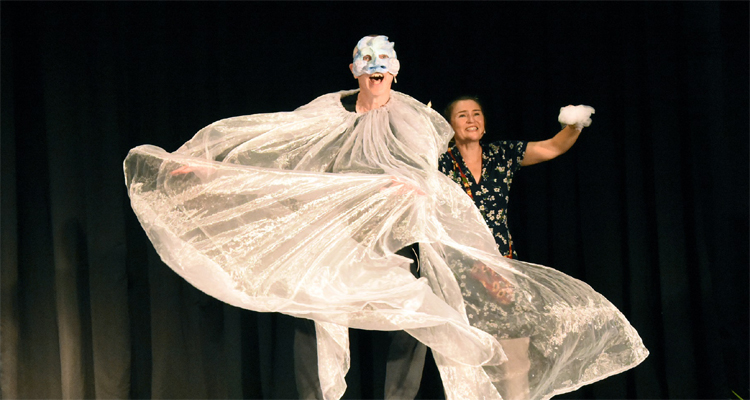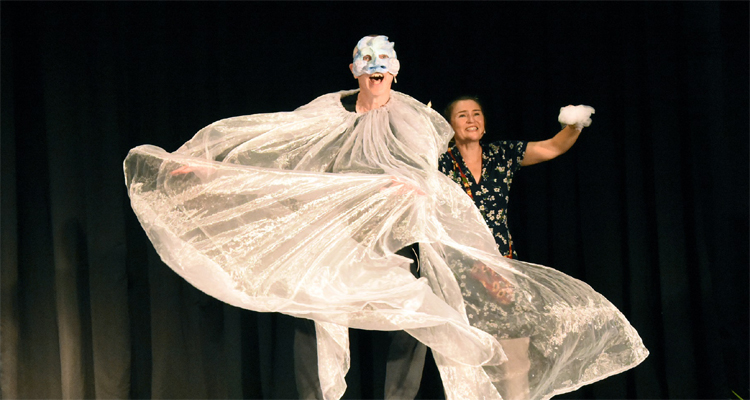 Bokaro: With the motive to foster German Language and to bridge the gap between the two cultures, DPS Bokaro in association with Goethe Institute organised a theatre today in the school campus.
Two renowned theatre artists Kai Meisters and Stefani Siebers from Germany who are a part of the German theatre group 'Die Mimosen' came all the way from Germany to motivate young minds.
They staged an interesting play 'Josephine Und die Bruder des Windes' on the theme water crisis and highlighted the need to save depleting resources. They also conducted a creative workshop to enhance artistic thinking and make children confident and expressive.
The theatre was organised in association with Goethe Institut, Kolkata and is a part of the prestigious PASCH network membership earned by DPS Bokaro this year.
DPS Bokaro is the only school in South Asia to have earned this coveted membership of international glory. Anita Mitra educational cooperation Officer and Sagarika Chatterjee, Coordinator Educational Officer assisted the team.
Several other activities were also conducted on voice modulation, conversation and presentation techniques.
Addressing the students the artists said that it was indeed a wonderful experience to see enthusiastic learners and the German Learning Culture that DPS Bokaro offers to make the student global citizen. They had the words of appreciation for the Principal A S Gangwar under whose leadership are able to explore the global arena.
Speaking on the occasion Principal DPS Bokaro A. S. Gangwar said such programmes help children discover their creative voices and develop in them a sense of individuality besides giving an understanding of the global culture.