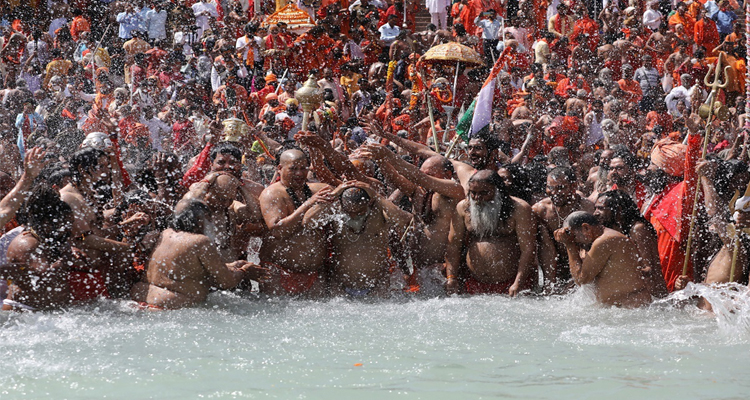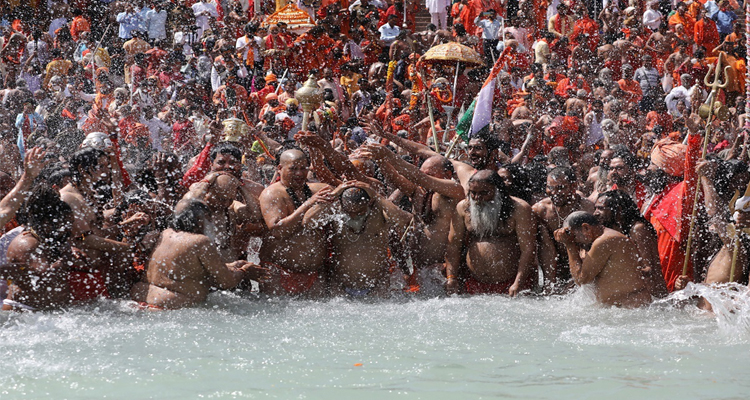 JNS: The religious congregation— Kumbh Mela at Haridwar, concluded after Prime Minister Modi's appeal on Saturday.
Following thousands of Kumbh visitors have tasted COVID-19 positives and dozens of seers have succumbed to the virus during the past few days the Kumbh concluded almost two weeks before from the schedule. The mela began on 1 April and was scheduled to conclude on 30 April.
The Juna Akhada Acharya Mahamandaleshwar Swami Avdheshanand Giri today announced the formal conclusion of the Maha Kumbh for the Akhada.
The remaining Shahi Snan of the Kumbh should be observed symbolically on April 27, said Giri. "Considering the rising threat of Covid-19, we have formally immersed the various deities invoked for the Kumbh Mela," he said.
Later Giri tweeted that protecting the lives of Indians is "our first priority".
Earlier on Thursday, the Niranjani Akhada announced that the Kumbh Mela will end on Saturday (April 17).
"After reviewing the current Covid-19 situation in our camps where several seers and devotees have tested positive, the Akhara has decided to culminate Kumbh Mela on 17 April, said Ravindra Puri, secretary, Niranjani Akhada.