Indian Railway : Tatkal Tickets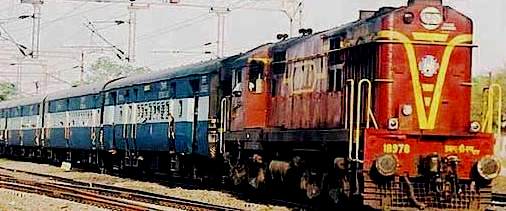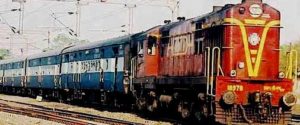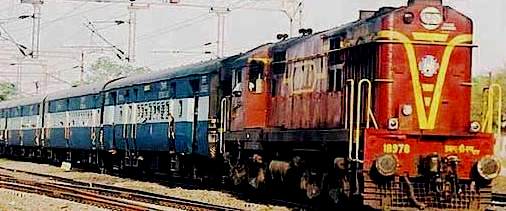 IRCTC (Indian Railway Catering And Tourism Corporation) offers booking of Tatkal tickets online via its website/app. Tatkal tickets (booked one day in advance of actual date of journey ) booking is meant for immediate plans. According to IRCTC, Tatkal ticket bookings are allowed in all classes except First AC and executive class. Tatkal charges are charged per passenger in addition to normal ticket. The Tatkal ticket charges have been fixed as a percentage of fare at the rate of 10 per cent of basic fare for second class and 30 per cent of basic fare for all other classes subject to minimum and maximum, stated on www.indianrail.gov.in.
Key things to know about Indian Railways Tatkal ticket booking:
1. Tatkal charges are levied uniformly both in peak period and non-peak periods.
2. Tatkal facility is also available in executive class of Shatabadi Express. 5 seats per coach are available for Tatkal ticket booking in executive class of Shatabdi Express.
3. Tatkal booking opens at 10 AM for AC classes and 11 AM for non-AC classes.
| Class of Travel | Minimum Tatkal Charges (in Rs.) | Maximum Tatkal Charges (in Rs.) | Minimum Distance for charge(in Km) |
| --- | --- | --- | --- |
| Second (sitting) | 10 | 15 | 100 |
| Sleeper | 100 | 200 | 500 |
| AC Chair Car | 125 | 225 | 250 |
| AC 3 Tier | 300 | 400 | 500 |
| AC 2 Tier | 400 | 500 | 500 |
| Executive | 400 | 500 | 250 |
4. Tatkal tickets are booked one day in advance of actual date of journey excluding date of journey. For example, train leaving on June 28, Tatkal ticket booking will commence at 10 am for AC classes on June 27 and at 11 am for non-AC classes on June 27.
5. No duplicate Tatkal tickets are issued. Duplicate Tatkal tickets can be issued only in exceptional cases on payment of full fare including Tatkal charges.
6. At the time of Tatkal ticket booking no need to furnish identity proof. Only one passenger needs to produce any proof of identity in the original during the journey. For online booking of Tatkal tickets, the passenger must enter the identity proof type and number, which is to be used for travel.
7. It is possible to book a maximum of only four passengers per PNR (Passenger Name Record) for Tatkal tickets.
8. The web services agents of IRCTC are permitted to book only one Tatkal ticket per train per day on the internet.
9. The facility of change of name is not permitted on the bookings made under Tatkal scheme.
10. TDRs (Ticket Deposit Receipt) are not issued for waiting list tickets.
11.  No concession is allowed in Tatkal booking.
12. Ladies and general quota cannot be opted for along with Tatkal quota.
13.  No refund is granted on cancellation of confirmed Tatkal tickets. However, full refund of fare and Tatkal charges will be granted on the tickets booked under Tatkal scheme in the following circumstances:
If the train is delayed by more than 3 hours at the journey originating point of the passenger and not the boarding point ( in case passenger's journey originating point and boarding point are different).
If the train is to run on a diverted route and passenger is not willing to travel.
If the train is to run on diverted route and boarding station or the destination or both the stations are not on the diverted route.
In case of non-attachment of coach in which Tatkal accommodation has been earmarked and the passenger has not been provided  accommodation in the same class.
If the party has been accommodated in lower class and does not want to travel. In case the party travels in lower class, the passenger will be given refund of difference of fare and also the difference of Tatkal charges, if any.