'INS Vela' 4th Scorpene-class submarine commissioned into Indian Navy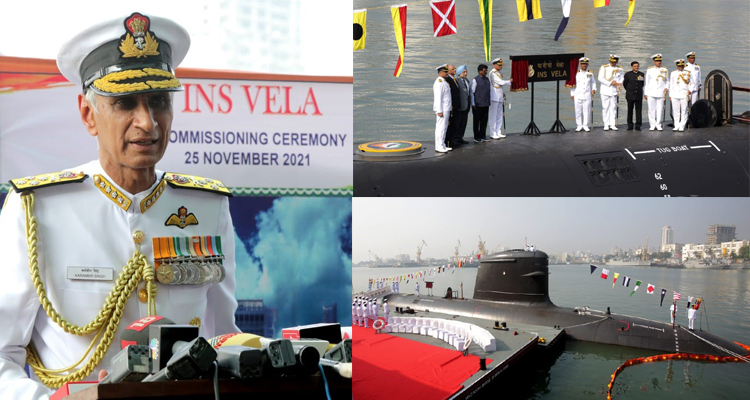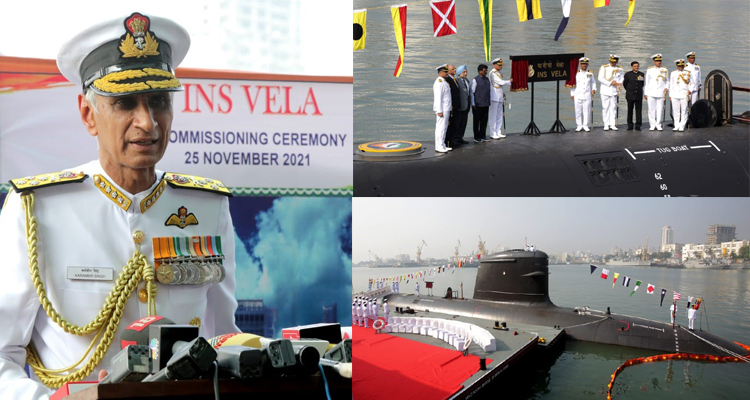 JNS: 'INS Vela', the fourth Scorpene-class submarine was commissioned into the Indian Navy at the naval dockyard in Mumbai on Thursday.
Speaking on the occasion, Navy Chief Admiral Karambir Singh said the P-75 project represents the growing strategic congruence between the two nations, India and France. He said today's commissioning marks another high point in this enduring partnership as the Navy crossed halfway mark of Project 75.
Admiral Singh stressed that this will add more teeth to the country's naval prowess. INS Vela has the ability to undertake an entire spectrum of submarine operations. Admiral Singh said, given today's dynamic and complex security situation, its capability and firepower will play a crucial role in enhancing Navy's ability to protect India's maritime interests, he said.
Navy said, the submarine's motto 'Vigilant, Valiant, Victorious' epitomizes the submarine's spirit in achieving the tasks at hand. The motto inspires the crew to the alert and prepared always to face and surmount all challenges the submarine faces and emerge triumphant every time, this is the second major induction in the Indian Navy in less than a week. On November 21st, the Navy commissioned warship INS Visakhapatnam.
Designated as Yard 11878 during its construction, INS Vela is the fourth Scorpene-class submarine built by MDL in collaboration with Naval Group of France.  The Navy in a statement said, the association of numerous Indian companies in building the platform makes it a true representation of the 'Make in India' concept.
Construction began in July 2009. The submarine was named INS Vela in May 2019, and after extensive system, machinery and weapon trials, it was handed over by MDL to the Indian Navy this month.