Investiture Ceremony held at DPS Bokaro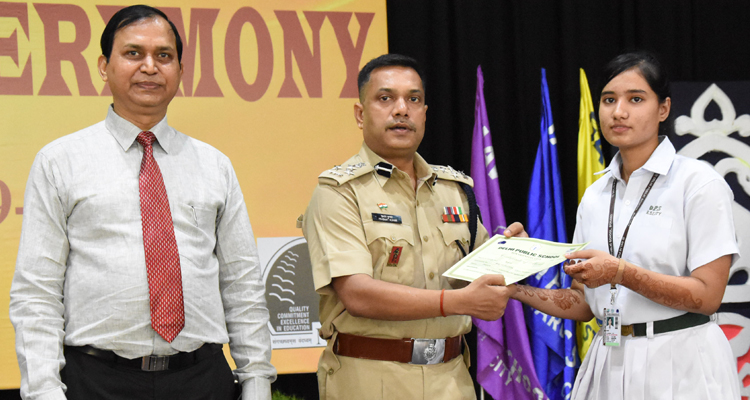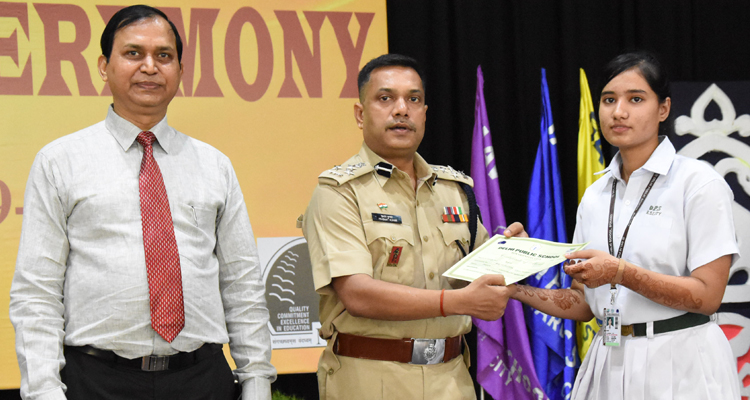 Bokaro. Promoting leadership quality among the students, DPS Bokaro (Senior Wing) appointed the Student Council Office Bearers and conferred badges to the newly elected students in the Investiture Ceremony held at the School campus on 28 June 2019. The Chief Guest of the event was Prabhat Kumar, DIG Coal Range Bokaro.
For the session 2019-20, Samridh Ranjan (Class XII) was appointed the Head Boy and Tishya Viswanath (Class XII) was appointed the Head Girl. Devesh Ghosh and Tanisha Parmar  ( Class XI) were elected Vice Head Boy and Vice Head Girl respectively.
Congratulating the newly elected members the Chief Guest said," It is a big responsibility and the first step of leadership. Competitions will reach new heights with time and we need consistent performance". Delighted to be a part of the event, Prabhat reiterated the golden rule of taking failures as stepping stones and wished the students a bright future.
 Speaking on the occasion, the Principal of DPS Bokaro A. S. Gangwar said that leadership comes with responsibilities and he wished that the new members will discharge their duties wholeheartedly. "True Leaders are not intimidated by challenges. They always find out a way to overcome them and these students are going to do the same" he added.
Thousands of students along with the teachers were present on the occasion.