ISM develops ventilator adaptors using 3D printing for multi patient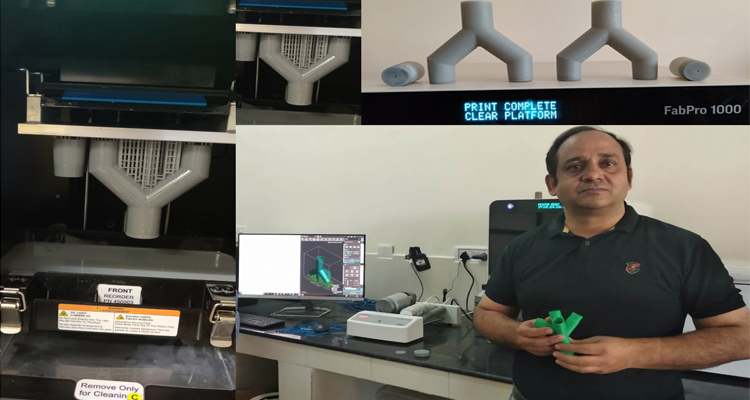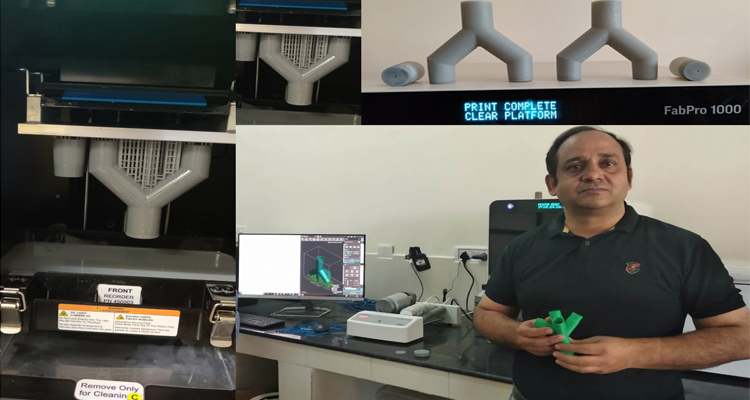 Ashis Sinha I Dhanbad: ISM (IIT) Dhanbad developed a 'multi-patient ventilators', wherein four patients can be supported by a single ventilator, as the number of COVID-19 cases in India is surging at an exponential rate.
A team consisting of professor A R Dixit, Ashish Kumar and Ratnesh Kumar has developed the ventilator adaptor with different configurations (1-2, 1-4) using 3D printing.
These multi-channel adapters may be used to increase the capacity of the existing ventilator, said Professor Dixit adding, "It will be possible to use one ventilator machine for more than one patient simultaneously depending upon their criticality or if the COVID-19 outbreak goes out of control."
We all know that COVID-19 is stressing our health system to the limit. One of the most important machines in this battle is the ventilator. Ventilators are critical for patients experiencing the worst symptoms of respiratory distress from the virus. Most of the numbers predict that hospitals won't have enough ventilators to keep up with the needs during the height of the pandemic, he said.
As the number of coronavirus cases is increasing at an exponential rate, it is expected that most hospitals will face short of ventilators which are absolutely vital for critically infected patients. The number ventilator in Dhanbad is also very limited in comparison to its a population so we have decided to develop it for multi patients, said Dixit.
The concept was first reported in 2006 in Society for Academic Emergency Medicine and technique was successfully used by Dr Menes in the 2017 Las Vegas shooting mass casualty incident.
Now 3D printing is used worldwide to develop different Personal Preventive Equipment like Face shield, mask and also n important medical attachments like venture valve, splitter including many others too, said Professor Dixit.
The adapter is equipped with different sized flow limiter (controller), which is required in cases where the flow ratio between two patients from a splitter has to be different requirements. "We have sent a sample to PMCH for their feedback," added Dixit.
Professor Shalivahan, Dean, Research and Development ISM said, the functional prototype is prepared in the Reverse Engineering Lab of Mechanical Engineering Department under the guidance of Prof. A R Dixit.
Now the team has started to develop a sanitizing tunnel for hospitals and other public places. It will help to disinfect the person within a few minutes.
"We have requested the faculty to submit more technical solutions which will help the local administration and hospitals to combat Covid19," said Shalivahan.